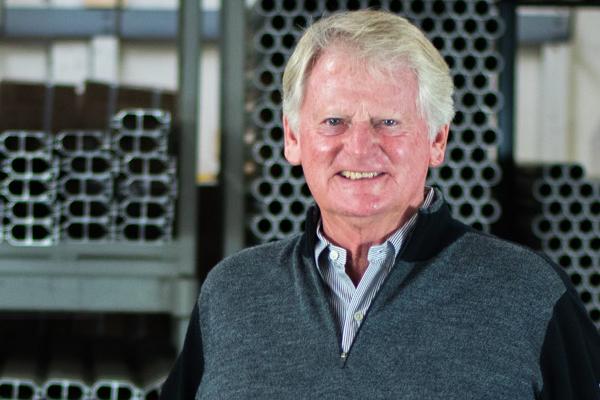 Chuck Miller
Chairman
Life hasn't always been about tents for Chuck Miller, Chairman for Aztec Tents. Miller grew up in a small farming town in northern Ohio. He graduated from Bowling Green State University in Bowling Green, Ohio, where he met his future wife Betsy on a blind date. In 1968 Miller and Betsy moved to southern California where he worked in education for thirteen years. Throughout these years he moved from teacher to counselor, to assistant principal, becoming a principal at the young age of twenty-nine. They have two daughters, Tory and Molly.
In 1981 Miller decided to go out in a limb, leaving education completely, becoming partner in a business, Aztec Tents and Events. After buying his partner out a few years later, Miller grew the business from a small rental company to one of the largest event rental companies in the country. At the time, Aztec had two divisions, rentals and manufacturing. The rental side did events all over the country, ranging from NASCAR, Indy Car, Super Bowl, X Games, and National Golf and Tennis Championships. In 2006 he sold the rental division to Classic Party Rentals and was able to focus solely on tent manufacturing. Over the course of a few years, Aztec made two acquisitions, the manufacturing division of Academy Tent, and the manufacturing division of Anza Event Rentals. Aztec Tents has quickly risen to the top in terms of quality, design, and durability. His ability to "think outside of the box" has positioned Miller as an industry leader. One of his best qualities is his ability to listen. He is constantly creating or modifying products based on what he hears from the customers and his own people in the field.
Miller has an amazing way of motivating a team, whether it's the sales group or the staff on the production floor, acting as a strong and positive leader. This probably goes back to his days as a principal, but there is one thing all of his employees agree on; he's a remarkable person to work for and be around. Dave Matyasovsky, a regional account manager for Aztec says, "I first met Chuck at the U.S. Open in 2009 and after dinner my only thought was 'I need to figure out a way to be employed at Aztec.' He's the type of guy you just want to work hard for."
As Chairman, Miller continues to provide insight for the company as a senior advisor.  You can often catch Miller on the golf course, in Palos Verdes or at his weekend get-away in La Quinta, outside Palm Springs, Calif. He enjoys having his family close by with Molly and Tory both living in Palos Verdes and loves being "Papa" to three grandchildren . Another passion of Miller's is his dedication to the community. He continues to serve on philanthropic and hospital boards, often being recognized for his generous contributions. He put it best when asked what meant the most to him; "A healthy family, daughters and their families who live close and being able to enjoy my grandchildren. My family loves life and each other." Looks like Aztec is in good hands!