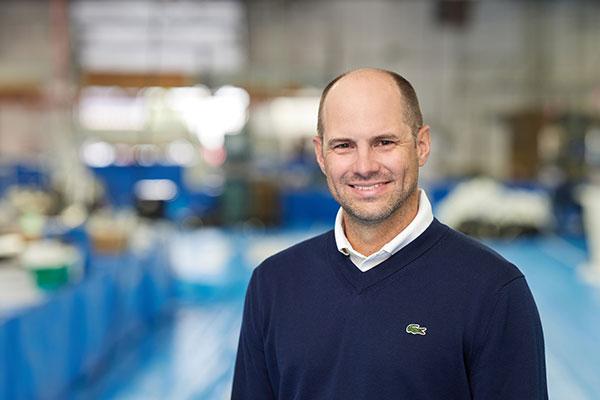 Eric Lee
Chief Operating Officer
Eric's background in operations has served him well in revamping Aztec's inventorying and frame manufacturing processes. Since his arrival in July of 2012, Eric has focused on increasing the efficiency and accuracy of these departments, helping to ensure Aztec is always improving to better meet the needs of the customers.
Prior to joining the Aztec team, Eric was an operations manager for the United States Golf Association. He oversaw the two year process of planning and constructing the entire U.S. Open infrastructure for Championships in New York, Pittsburgh and Washington, D.C. "Seeing Aztec's equipment from several different perspectives, I have always been impressed by the level of service and the attention to detail taken for each and every product," said Lee. "Given my interaction with the company over many years of working in the special events industry I am excited to help Aztec Tents maintain and improve the experience of every customer."
Dave Matyasovsky, a previous coworker of Eric and former Aztec regional account manager said "My first U.S. Open setup in 2007 was a pretty intimidating ordeal. Eric helped me learn the ropes while working 15 hour days and managing all of our vendors without missing a beat. When I was told he'd be joining the Aztec Team I knew that was a great move."
An Ohio native, Eric graduated from Ohio University in 2005 with a degree in Sport Industry and a Minor in Business. He currently resides in Palos Verdes Estates, California with his wife Molly, son Charlie, and their two dogs Rickie & Stanley.
Send Eric a message: e.lee@aztectent.com