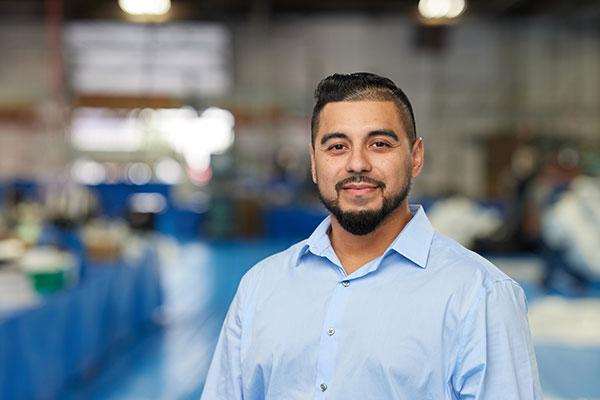 Jerson Contreras
CAD Designer
Jerson Contreras grew up in Los Angeles, California and currently resides in Glendale California. Jerson served 12 years in the United States Marines Corps. When returning from Overseas with the Marine Corps, Jerson decided to move on from active service and pursue other opportunities. While attending College he had different jobs in Food Service, Health Care and Security. He graduated from Glendale College in 2016 with a degree for Electro-Mechanical Engineer Design, receiving a CAD skill Award Certification.
 Jerson joined Aztec Tents in 2021 as a CAD designer. Applying his existing skills and knowledge, in addition to furthering his education has made him a valuable member of the Aztec Team for standard and custom designs of fittings, tents, and panels.
 In Jerson's free time he likes to travel, compete in marathons, OCR races and train in MMA and boxing. He also enjoys spending time with his dog and going on hikes together.