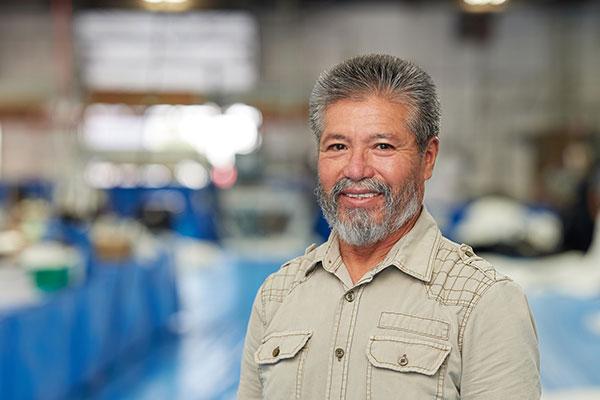 Jose Zuniga, Sr.
Frame Department Manager
In 1984, after selling his woodcraft factory Jose began working at AZTEC RENTS & SELLS as a truck driver/installer.  At that time, AZTEC was a small company with only two delivery trucks.  Jose remembers, "I had an undeniably good feeling about Aztec. One of my very first memories was that of my 2nd paycheck. I noticed a BIG mistake. I was overpaid by about 30%.  As soon as noticed I reported it back to my manager. Then owner, Chuck Miller, came out from his office and clarified it was not a mistake.  He told me, 'We like the way you work and we want to pay you that'.   That was MUCH more than just money to me."  Within a short time, Jose was promoted to assistant manager and soon transitioned to operations manager. As Aztec Tents continued to grow,  Jose proved to be up for the challenge.  By 2004 he was promoted to Director of Operations, supporting clients nationwide within the rental division. Jose stayed on with the rental division when it was sold in 2005 where he continued to strive for success.  In 2014 Aztec Tents was lucky to have him rejoin our team where he currently manages the frame department.   For Jose, 2024 will mark 40 years of history with Aztec Tents! 
When asked to comment on his time with Aztec, Jose summed it up nicely, "Whole-heartedly, I am proud of the accomplishments that we have achieved thus far."
When he is not managing his team as they get frames and components ready for on-time shipments, Jose enjoy spending time with his family, the family dogs and bicycling.