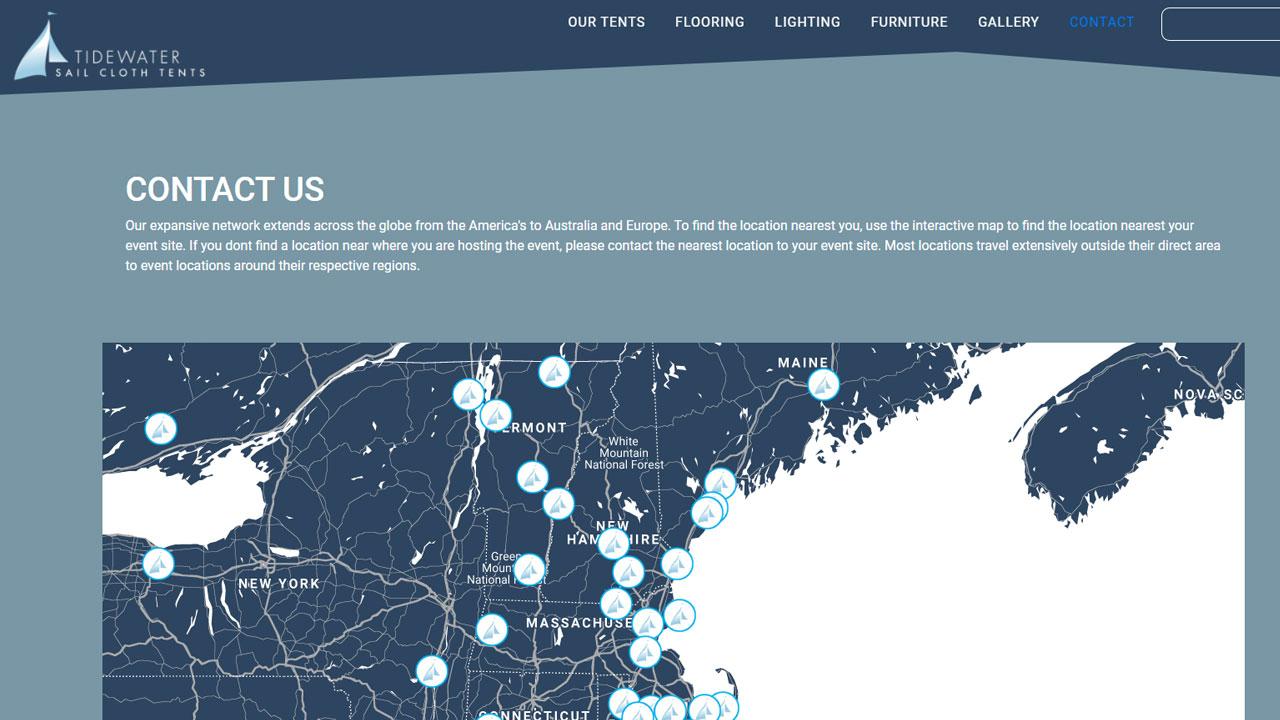 New Tidewater Tents Dealer Website
Our team recently launched a completely new website for the dealers of our popular Tidewater Sailcloth Tent lineup. This website was originally created for owners of the Tidewater Sailcloth Tent System to help them market their products directly to their customers. The site collaborates the amazing work of dealers across the globe in a format that allows each dealer to participate and share in the iconic imagery of the Tidewater Sailcloth Tent System without possessing the great imagery themselves.  The site has continuously served as a referral point for the Tidewater Dealer Network since the site was first launched in 2010. 
The new website employs the most recent attributes for native use on mobile and desktop environments and allows for a greater audience through more robust analytics and real time reporting of site performance. The site is also optimized for organic search potential that uses AI to optimize as it learns keyword and related search criteria. The completely revamped website includes general product information suitable for most special event customers, a robust photo and event gallery, and an integrated "Find your nearest Dealer" contact us page to bring customers directly to our customers doorstep. 
Visit the new website at www.tidewatertents.com