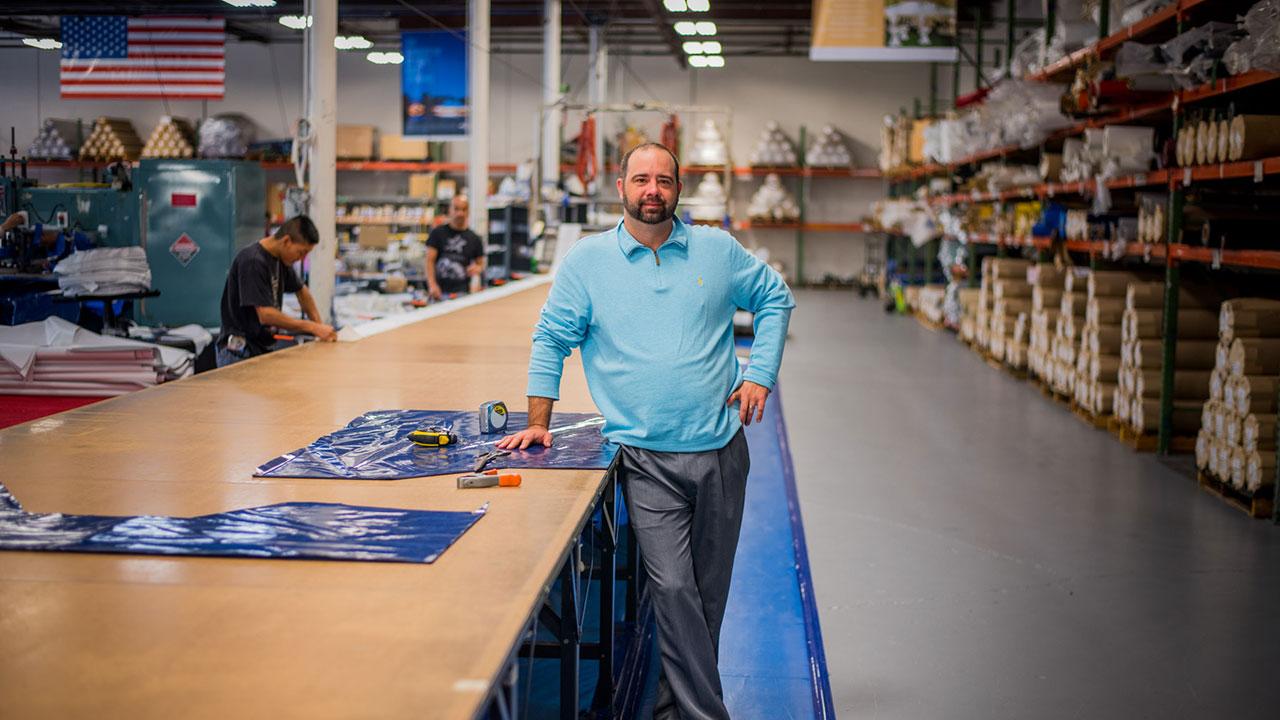 Aztec Tents Welcomes Rental Veteran Matt Pare
Regional Area Manager to Support South Central Region
TORRANCE, Calif. (April 5, 2016) – Aztec Tents is proud to announce that Matt Pare has been named Regional Account Manager (RAM). In this role, Matt will lead the Aztec Tents' regional service mission with product training, inventory consultation, order processing, technical support, and overall customer satisfaction. His regional oversight will focus on the southern United States, including the states of Arkansas, Louisiana, Mississippi, New Mexico, Oklahoma, and Texas. Prior to this role, Matt served as RAM in the mid-Atlantic region. Pare will succeed Charles Scott, who retired earlier this year after more than 30 years working in the special events industry as well as being the first RAM for Aztec Tents.
"Our company will tremendously benefit from Matt's transition into this new role. He has extensive knowledge of our products and has former experience as a loyal customer, an installer, and management professional," said Chuck Miller, president of Aztec Tents. "With his leadership, we will continue to provide excellent customer service for every product."
The Maine native began his career as a tent installer at age 17 and has since held nearly every position within tent rental operations, from operations manager to inside and outside sales representative. Prior to Aztec Tents, Pare served as vice president of sales and marketing for Colorado-based Classic Party Rentals, where he was instrumental in the opening of the company's Colorado Springs location and the re-development of Alpine Party Rentals Aspen location.
"My entire career has been in the rental industry and I look forward to continuing the tradition of excellent customer service and comprehensive operations at Aztec Tents," said Pare.
To be in the heart of his new region, Pare and his family will be relocating to the state of Mississippi, where he will be enjoying the family life with is newly adopted son Isaac.
###
About Aztec Tents
Aztec Tents is the innovative leader in the tenting marketplace, designing and manufacturing award-winning tents and structures for the event rental industry to showcase at some of the most prestigious events across the globe. In 2016, Aztec marks its 50th anniversary and is one of the most recognized tent manufacturers thanks to its diverse product line and expert team of tent professionals with representatives around the world. The company has received numerous International Achievement Awards (IAA), the industry's premier awards program from the Industrial Fabrics Association International (IFAI). Aztec's extensive service team with notable customer service has been recognized by the industry's leading publications. For more information, visit www.AztecTents.com or call (800) 228-3687.