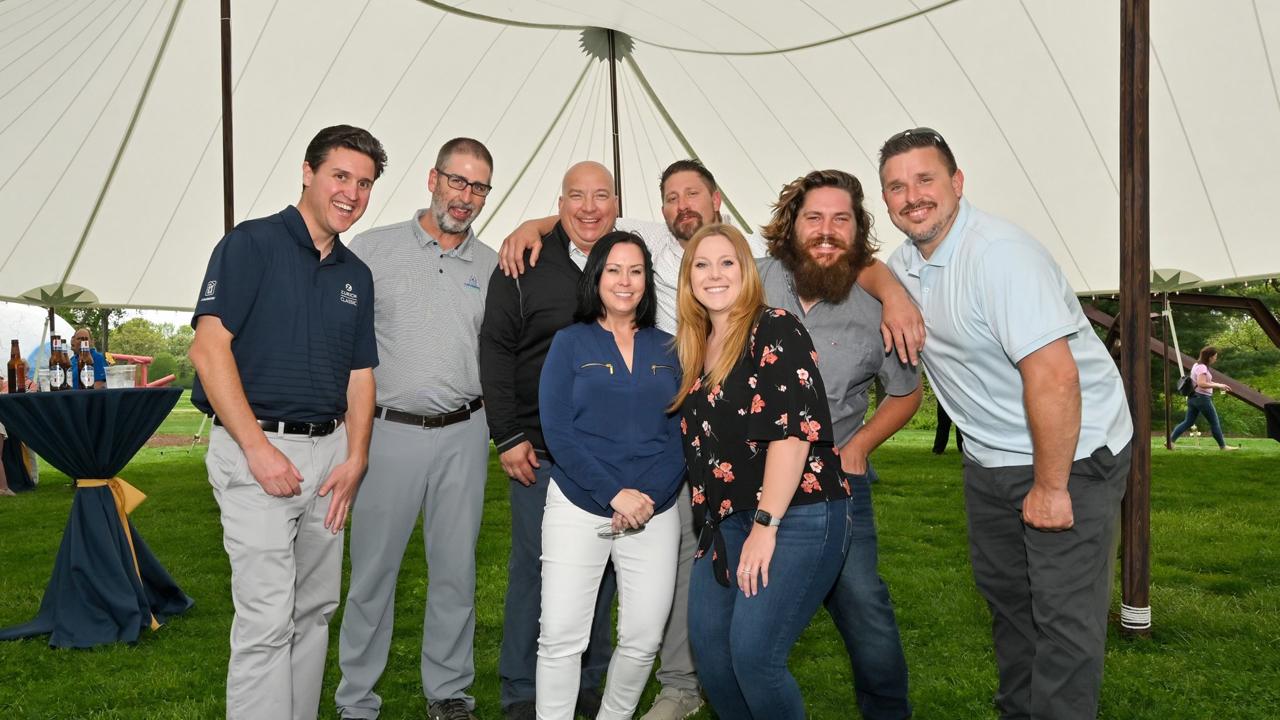 Customer Spotlight: Brant McWilliams, Traube Tents and Structures
Traube Tents and Structures is an installation, sales, and leasing operation established in 1938. They are a North American provider headquartered in St. Louis, MO. serving a multitude of markets: Disaster Relief and Emergency Response, Commercial and Industrial, Professional Sporting Events, Construction, Remediation, Petro-Chemical, Agribusiness, Special Events and many more.
 
Being in business for 85 years is no small feat.. What's been the key to Traube Tents longevity and success?
Embracing the chaos. Our industry revolves around chaos. In the event side of the business it is more organized chaos. On commercial disaster recovery side, it is about providing solutions to mother nature's chaos. 
Due to the temporary nature of the products that we install, compounded with a variety of outside factors (weather, demanding timelines, site restrictions, etc.), we are so often facing chaos. At Traube we have come to embrace this chaos and learned to respond quickly, professionally and allow our years of experience to keep us on track.    
What do you notice about today's rental industry that's different compared to the last few years?
Our professional partnerships have grown. Traube has several local and national partnerships within the industry to provide product and installation support to other tent and structure rental operations. Because Traube is solely focused on tents & structures, our ability to partner without any potential conflicts is dramatically increased. As an independent operation, we are also viewed as a trusted partner. Our partners rely on Traube's deep inventory of products from 15M to 40M and skilled installation crews to meet their client's needs.          
Could you talk about an interesting and/or challenging project that you and the Traube team have completed this year?
In 2019, Traube launched a new division to service the professional golf market. Over the past four years Traube has been working diligently to add product and internal knowledge on how to effectively and efficiently service this market and be profitable. 2023 has been a culmination of the past three years' hard work. In 2023, Traube will partner with one (1) Korn Ferry, two (2) PGA Champions Tour & One (1) PGA Tour events to fulfill their tent and structure needs. The team at Traube has learned how to make these large scale events be successful within our company, while provided a great "learning lab" for our company's upcoming leaders.       
What's your favorite part about working in the tent rental industry?
I have two. My favorite client-facing part is the moment when we exceed a customer expectations'. When you are doing a final walk through and you can just tell that the finished product overachieved and they are thrilled.
Internally, its the growth of our team.  It is so rewarding to see team members reach new heights, knowing how this going to positively impact all aspects of their life.   
Are there any Aztec products that you're excited about?
Tidewater. Traube added Tidewater to our product mix in 2023. We believe it is a nice complement to our deep structure inventory and helps us better serve our wedding clients.
What is it about Aztec that keeps you coming back?
Quality products, exceptional customer service, and availability. Aztec has done a very nice job of increasing their production capacity to meet their client's immediate needs. This improvement over the last several years has been a huge plus for Traube.