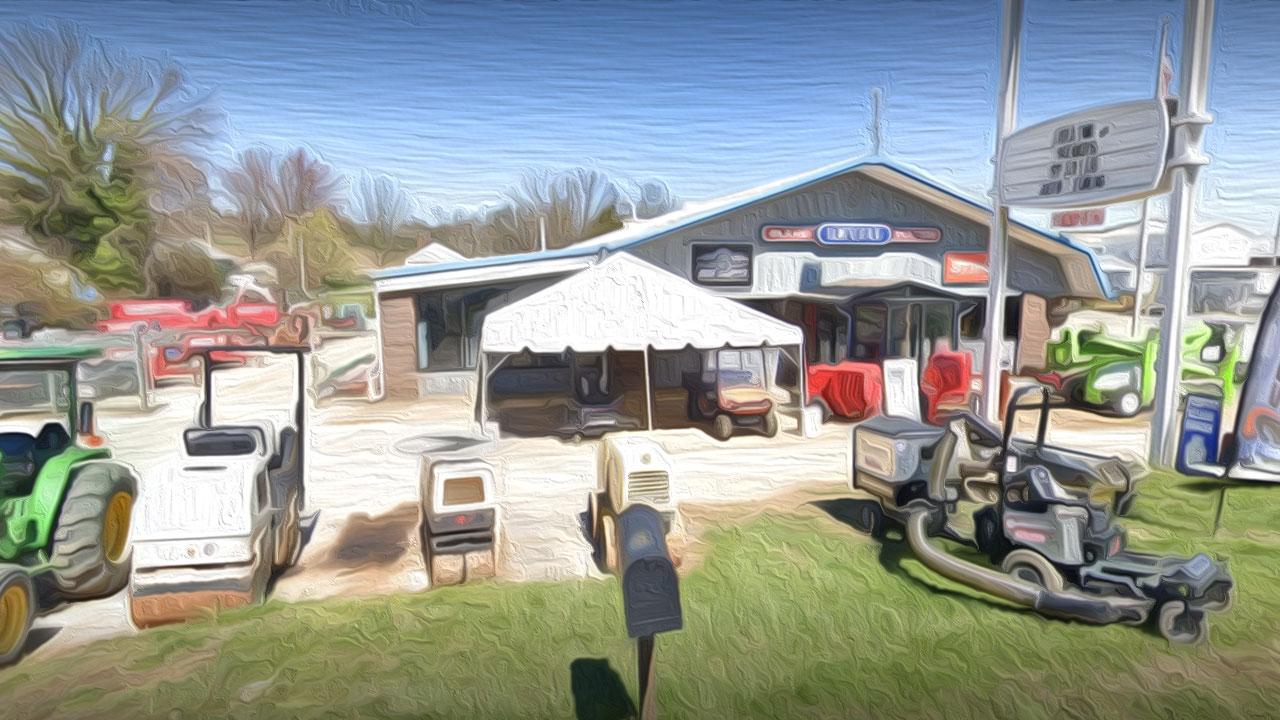 Customer Spotlight: Danny Venerable | Grand Rental Station
     Tucked away at the foothills of the Appalachian Mountains, in the town where the 17th President of the United States had a tailor shop, is the backdrop for our November customer spotlight. Owner of Grand Rental Station, Danny Venerable, came from humble beginnings. He opened his doors in 2003 and his rental operation runs the gamut. He offers Bobcats, trenchers, lawn equipment, cotton candy machines and of course Aztec standard 2" frame, 30 wide Jumbotrac lite and 30 & 40 wide Jumbotrac. As for pole tents, he has over the counter canopies along with 20, 30 and 40 Series 1200 pole tents.
    As the Pandemic loomed last season Venerable said that his party business dwindled. However, it rebounded nicely during the 2021 season. With the labor market becoming a huge concern for ALL industries, we asked Venerable what he was doing to manage that obstacle. "We've had some college kids from nearby college, Tusculum University, that have blended great with our core group of full-time employees. I've got to give a tip of the cap to our employees, they ALWAYS seem to rise to the occasion, but I'll admit it has been a challenge." Venerable says he's seen a rise in both homeowner and DIY renters this past season and attributes that to the labor force as well. Contractors and smaller independents are feeling the labor crunch as well and he believes that's leading to the increase in homeowner rentals.
    When asked about what he is most immediate concern for the future, Venerable is already looking to recruit new staff for the 2022 season. He hopes to incentivize new employees with sign on bonuses, this will hopefully handle the growth GRS has planned for next year. In the years to come smaller sized weddings are forecasted to increase. Venerable is hoping to keep with demand by adding a Sailcloth tent into his current mix of twenty five percent frame verses seventy five percent frame to pole ratio.
    Finally, Venerable said he continues to work with Aztec Tent as his tent vendor due to their customer service. "The (RAM) Regional Account Manager in my area, Phil Teer, has always put my company's best interest first. He guides me to purchase products that best fit my company's needs, he provides hands-on training for my tent crew and he will travel to Greenville to help with the initial installs. I can honestly say 'I love the expertise, quality, and customer service Aztec Tent offers,'" he said. You can find our Spotlight customer located on the street named after the 17th President Andrew Johnson Highway in Greeneville, TN.