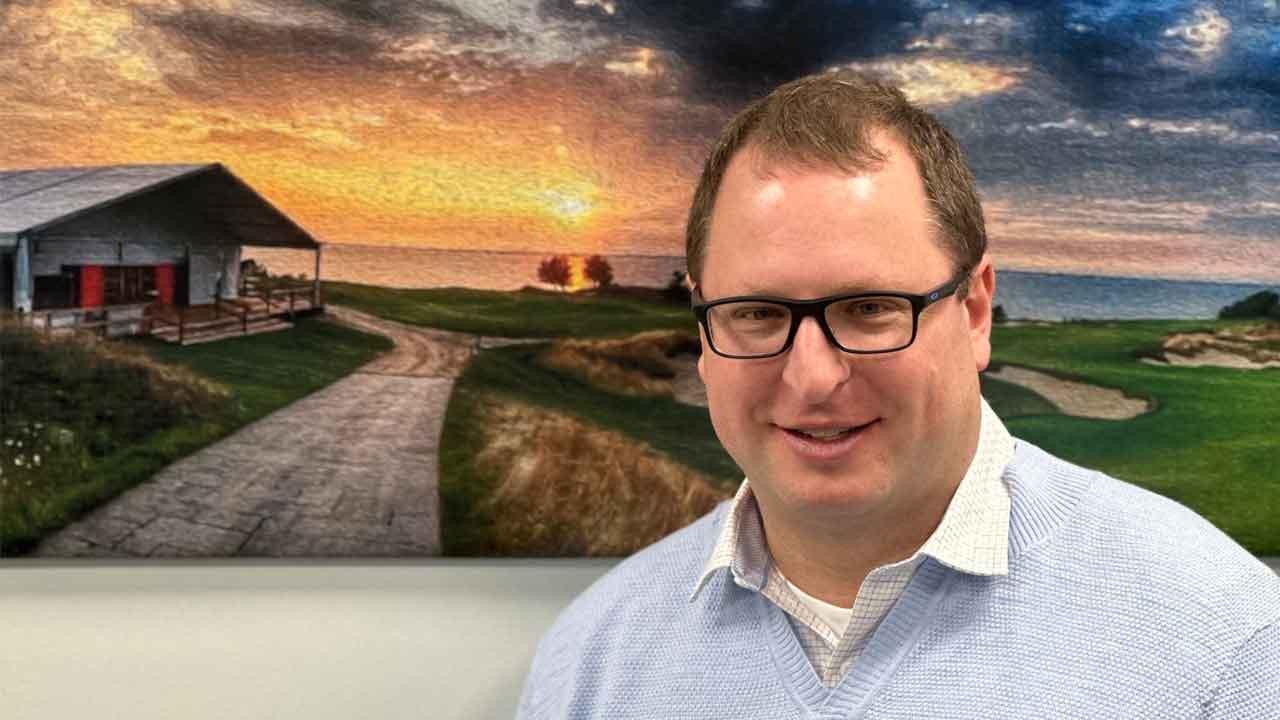 Customer Spotlight: David Tannenbaum, New York Tent
Since 2008, Aztec Tent's Tidewater Sailcloth Tent has enjoyed immense success around the world.  In 2016, Aztec was approached by one of our clients about the feasibility of making a clear version of the tent.  While not as mainstream as the original Tidewater Series, the high peaks and aesthetic seam welds coupled with tensioned clear fabric make the clear Tidewater a truly stunning tent.
New York Tent is a full scale rental company based out of Bohemia, NY.  They purchased their first Tidewater in 2019 and jumped into the clear Tidewater line the following season. Aztec Tents recently sat down with the CEO of New York Tent, David Tannenbaum, to discuss their venture into the clear Tidewater line and what is has meant to their company. 
How many seasons have you had your clear Tidewater and tell us the main reason(s) you decided to bring a clear Tidewater into your inventory? 
We purchased our first clear Tidewater early in 2020, so we've had it in use for three full seasons.  As we are always looking for new and innovative products for our clients the clear tidewater was a natural fit.  For our clients who decide they want a pole tent, having a clear option allowed them to have something different than what they have seen before.
What type of events have you been able to use these tents for? 
The clear Tidewater was something that we thought would fit very well into our wedding market.  Brides are always looking for beautiful and interesting ideas to make their weddings one of a kind and this tent really delivers.  While our original focus was the wedding market, we have also found that it works equally well for some of our not-for-profit galas. 
What special precautions/level of care does your team use while handling this product?  
Like with all of our tents, we do our best to handle vinyl with extreme care.  Typically clear vinyl and normal Tidewater vinyl require a little extra care so when you have both materials in the same tent, it requires special attention to ensure the longevity of the tent top.  We set limits on the seasons that we will rent them and have also worked with our team so that they understand best install and maintenance practices.
What is your general outlook for 2023 and more specifically what is your feeling on the higher end market that would potentially use a clear Tidewater?
I am cautiously optimistic when it comes to 2023 for all types of events including potential clients for a clear Tidewater.  There are a lot of unknowns economically which can result in a variety of economic conditions all of which play out and touch all of our clientele.  With all that said, the big day is the big day, and we are here to offer our clients the best we can in products and service.
What keeps you coming back to Aztec Tents for your tenting needs?
Simply put their customer service, quality of goods and the fact they stand by their work.