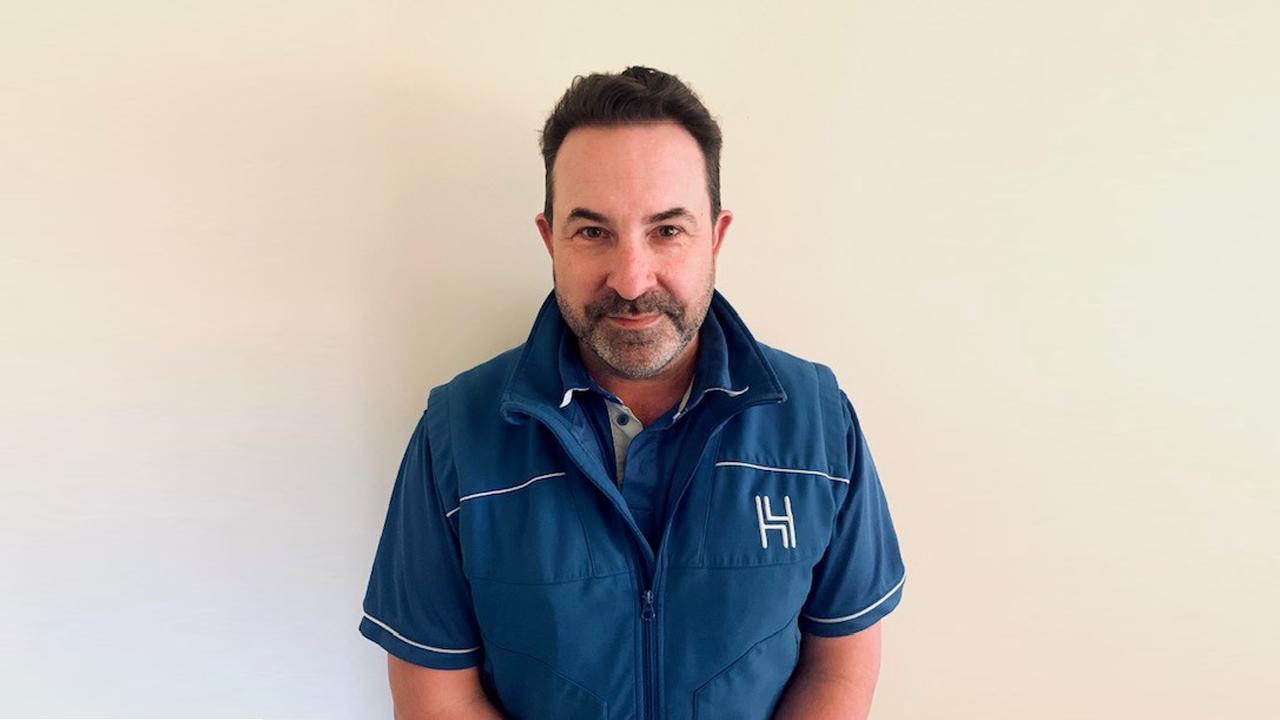 Customer Spotlight: Lynton Boyle, Harry the Hirer
Harry the Hirer is a one stop shop providing rental options, production capabilities, and more based out of Melbourne and Sydney, Australia. Aztec Tents recently connected with Lynton Boyle, Department Manager of Harry the Hirer, to discuss their history, the state of the industry, and what Harry the Hirer is focused on this year.
 
What spurred the growth and success of Harry the Hirer from one man show to a premier party rental service in two of Australia's largest cities?
About 40 years ago the owner of Harrys (Rick Jamieson) purchased some small tents so he could start hiring them out on weekends. He was young, hard-working, driven, and loved what he was doing. Soon enough, he was given more and more opportunities to build bigger and better marquees for larger private events in affluent suburbs around Melbourne. This lead Harrys into what is now seen as corporate entertainment for major events, and after a few years, the company diversified into the exhibition and conferencing industries. Harrys has grown the business over 40 years, from a start-up to, by April this year, having around 700 full timers, and 200 casuals working through the peak season.
The key driving force at Harrys has always been surrounding the business with good people. People that are good at what they do, always challenging themselves, and striving to stay ahead of the game and its competitors.
Do you notice anything different about today's rental industry compared to the last few years?
Today's rental industry is all about new product innovation and design. People want to see something different. Our clients want to separate themselves from the pack, and provide that "wow" factor. This is the challenge for Hire companies – which is exciting, because we are seeing a lot of new products in the hire market.
How do you feel about the availability of labor in 2023?
With current unemployment figures in Australia being quite low, there tends to be a shortage of skilled labor. Harrys has always relied on casual local labor and international travelers to support its business, particularly during peak event periods. Coming out of covid, and now that the international boarders have opened back up, we are seeing more and more travelers arriving and seeking employment on a short term basis, which suits our business.
Could you talk about some of the more interesting and/or challenging Harry the Hirer projects?
We recently had the challenging task of manufacturing approximately 1600 sq/m of our Highline Structure range in the space of 3-4 months (doubling our stock holds of this structure). The double-story, cube-like structures were required in time for builds in March 2023 at major events including F1 Grand Prix in Melbourne, and the Motorsport Festival in Adelaide (SA), and then onto the first LIV Golf tournament held in Australia – also in Adelaide. We were extremely proud of what we were able to produce in such a short space of time, and our clients were blown away.
Are there any new products that you are excited about?
Harrys have designed and manufactured a modular façade system called Panorama Facades, using a combination of aluminum frames and printable stretch fabric. The system is adaptable to most of Harrys structure ranges, and provides both a seamless finish and the perfect opportunity for clients to showcase their brands. A real game changer for the event hire industry here in Australia.
Harrys have also invested in their own range of Vergolas for temporary hire. Our Vergolas adapt to any weather condition and allow for the option to let in sunlight and ventilation, create shade or rain protection. View Vergolas
Can you describe the outlook of your business for the rest of the year and one thing in particular that you're focused on?
Harrys has never been busier. The events industry here in Australia is back to where it was pre-covid, and things don't look like to be slowing down. We were lucky enough to pick-up a substantial portion of the build at this year's International Air-show in March at Avalon Melbourne, and we are hopeful to expand further on that in 2025.
Golf has become popular again in Australia, with Harrys just completing a large build at Australia's first ever LIV GOLF tournament here in Adelaide. We are also targeting other events like the Australian PGA Championship in Queensland later in the year. Further to this, the Victorian Racing Club here in Melbourne is working with us to grow the Spring Racing Carnival and the Melbourne Cup. The famous "Birdcage" enclosure at Flemington Racecourse is undergoing another transformation to include even more of Harrys premium style structures in November 2023.
What is it about Aztec that keeps you coming back?
Harrys invested in Aztecs Tidewater Sailcloth Tents back in 2017. This acquisition kick started a mini boom in wedding hires for Harrys here in Australia. Because of this popularity and demand, we then doubled our stock holds from Aztec in 2019. The Tidewater Sailcloth Tents provide Harrys with a point of difference, offering a unique structure with endless charm. It has been a pleasure working with Helen from Aztec for the past 6 years, and Harrys will continue to invest in products from Aztec into the future.