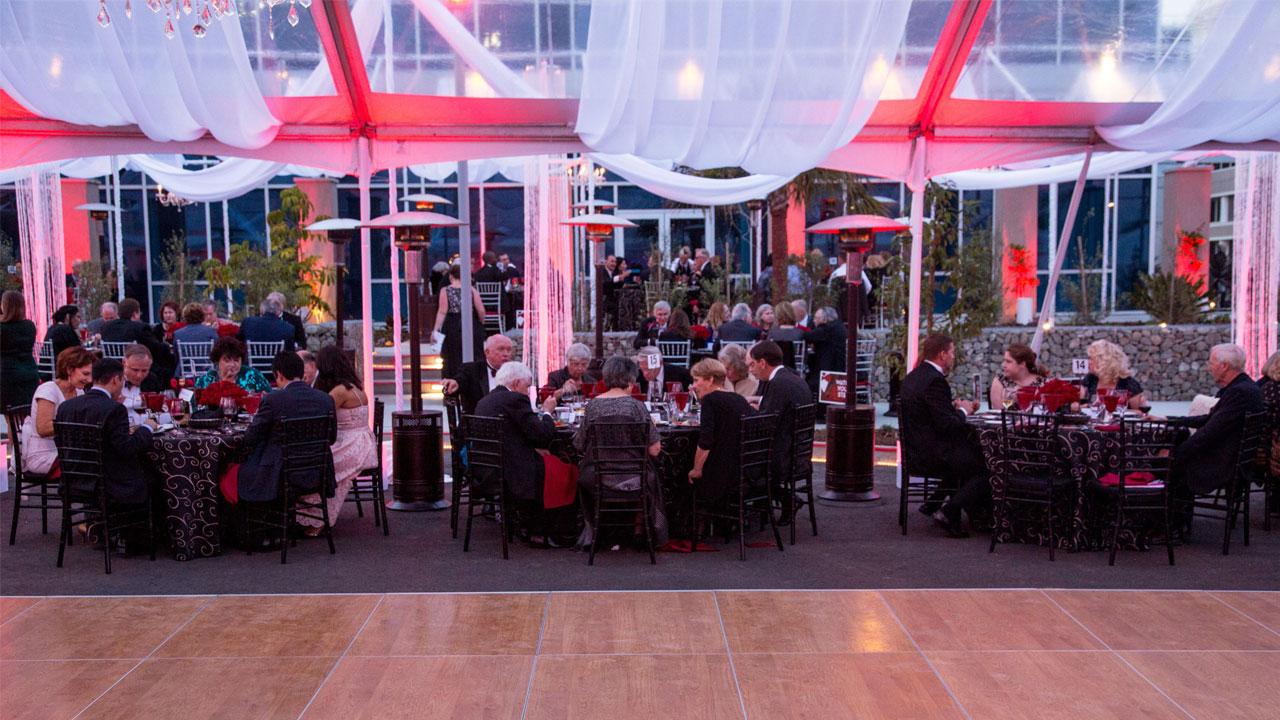 Customer Spotlight: Nicole Peters, Ventura Rental Party & Events
We recently sat down for a question and answer session with Nicole Peters from Ventura Rental Party & Events to see how their Ventura, CA based event rental business is doing.
How long has Ventura Rental been in business and what services do you offer?
Ventura Rental has been in business for over 40 years.  We offer various styles of tenting along    with all other types of party rentals. We do everything from small backyard events to 5000 attendee festivals. Our consultant team will work to project manage larger events to ensure all vendors are on the same team, and the client ends up with the product they envisioned.
Labor has been a major issue this year, how have you managed your labor needs?
We ran lean and mean this past year. We have a core group of employees that have been with us for a long time, we just buckled down and got the work done. It was never easy but definitely brought forth comradery and connection between us all. Thankfully we have seen a huge uptick in available labor recently and are excited to get our staff ratios back up to par.
How has the past year affected your customer base and what impact has that had on your business?
We managed to really diversify ourselves over the last year. We have typically done a lot of social type business, but our community connections allowed us to be first in line when it came to the emergency services work that was prevalent during COVID. We found a whole new niche in the market and are now able to offer our services to a wider customer base.
Regarding your tent inventory, what percent is frame tents versus pole tents?  How did you arrive at this product mix?
We're about a 50/50 mix on our tent styles. We're using pole tents mostly in our festival events, and pop-up style events that need a quick in and out. We've acquired more of these over the past few years as our festival-based business has grown.  The frame tents are still a great go to for our weddings, social, and corporate events.
Have you always offered tent rental services? If not, what year did you start and what prompted the change?
We started offering tenting in the early 2000's. Many of the venues we were working at during this time were outdoor, with no rain plan options for clients. We were able to start offer this service and became one of the first in our area to do so. 
Looking to the future, how are you feeling about the 2022 rental season and what are you doing to prepare for it?
We are already in full swing!  We have carried over a lot of our emergency services work from last year, and are anticipating a record year for weddings and other social events. Our first step is securing labor, properly training staff, and purchasing the appropriate equipment to satisfy the client need. It's going to be a fun one.
What brought you to purchase Aztec Tents?
Aztec Tent customer service is top notch! We haven't found the type of service they offer with anyone else. We love working with Aztec.