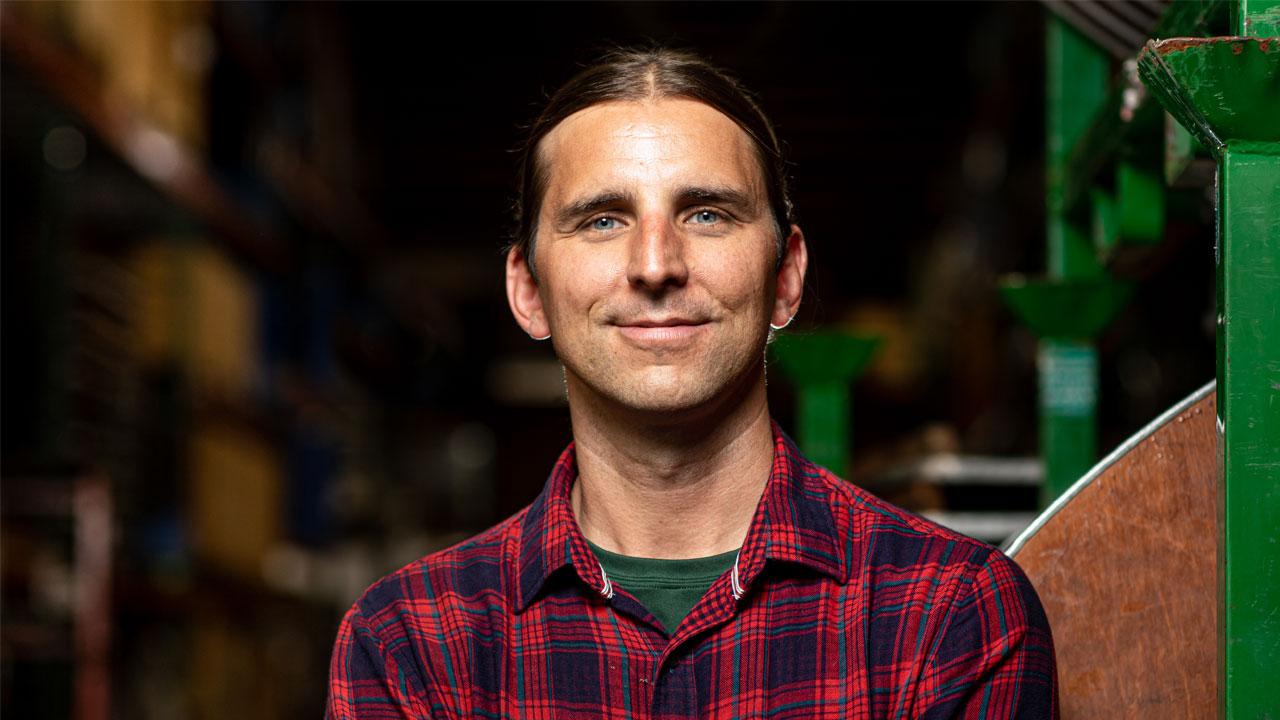 Customer Spotlight: Sean McCarthy | McCarthy Tents & Events
We virtually sat down with Sean McCarthy, owner of McCarthy Tents & Events, to discuss a variety of topics about his company and the event rental industry.
Despite the pandemic, how did McCarthy Tents and Events find success in 2020?
Honestly, we had to fight tooth and nail at the beginning.  We made a lot of very tough decisions during the first three months to cut expenses.  The hardest decision was reducing staff, but I think that really helped us weather the storm.  We were able to make a nice comeback once the need for tents increased.  We had success securing long term installs at testing sites, restaurants, gyms and nursing homes.  Persistency, industry contacts and a little bit of luck helped to turn the year around. 
I know your normal busy season is still a few months away, but what is your outlook for the event business this year?
I feel that the event business, especially large public events, will get off to a slow start.  I'm hopeful that some of the larger scale events will be back by the third quarter, but that's still in question.  I am getting the sense that the outdoor wedding season is going to be massive.  I'm preparing our team to get back to the basics and be ready for a lot of backyard events like we used to do.  We've gotten away from some of these smaller jobs the last few years, but we need to embrace the work that is out there.  In addition to these jobs, we will need to rely on some COVID related opportunities to help make up the difference. 
Tell us a little about the addition to your warehouse and what features will enhance your operation?
The project started in the fall of 2019 and finished up in April of 2020.  Let me tell you, it was pretty nerve racking signing off on mortgage documents amidst a pandemic that threatened our industry.  Our existing building was 21,000 sq.ft and the addition is 15,000sq.ft.  The most important part of the addition was the 40' high ceiling, which were the tallest allowed by our municipality.  That height allowed us for more storage space and a much needed area to dry tents.  We never had a great area to wash tents prior to the addition, so that was a focal point of the design.  We closed off a 50'x100' end of the building and dedicated it to tent washing.  We studied washrooms across the country in hopes of building the absolute best that there is.  Our current set up includes a Teeco 5000 wash machine, CMR Conveyor drying system and an 80' long floor drain.  Many people thought the drain was excessive, but after almost a year of use, it has been key to keeping that area clean and dry.  During this time we also made several changes to the space outside our warehouse.  We now have close to 50,000 sq.ft. of asphalt in our back and side yards.  This has really helped us with storage, flatbed loading and vehicle parking. 
You have built a very successful business in a relatively short period of time (opened in 2008); what advice would you give other rental owners that are looking to grow their company?
For me, I always had to consider the best way to grow.  I didn't want to be the cheap guy; I wanted to be the best guy.  To be the best guy, I had to have the best equipment and the best people.  Having the best equipment means finding a manufacturer with quality products that will continually come through for your business. For staffing, I've consistently looked for people that are looking for a career in this field, not just another short term job.  I have realized when it comes to pricing that while it is important, it's far from the only thing.  I've found if we can wow a customer on their first job, then they rarely shop around next time.   
You are one of the rare rental owners I speak with that isn't constantly struggling with staffing.  Why do you think that is and how has your company's culture allowed that to happen?
Well most of my employees will tell you we have a rather unorthodox work environment, but it really works for our team.  I feel like our team has grown rather organically from the start.  I wasn't necessarily employing friends, but people I could relate to and that have a shared enthusiasm for the industry.  I am also a very hands on owner and typically spend more time in the field than in the office.  I've found that being in the trenches with my team allows me to understand my business and employees better.  Spending time on the road with your crew is one of the best ways to bond and form trust with one another.  Fair pay is definitely important, but added benefits like a company workout room and sporadic lunches on the road go a long way. 
You have a variety of pole and frame tents from Aztec, which product line do you have the most success with (what makes you the most money and why)?
In recent years it has been our Jumbotrac.  There has been such a high demand for frame tents as of late that we are constantly adding to our inventory.  We have also transitioned all of our high peaks and smaller frames into Jumbotrac pipe so that has really helped us simplify our inventory.  With that in mind, the product with the quickest ROI is our Tidewater sailcloth tents.  We are able to command 25% of purchase price on each rental, which is a number we are very proud of.