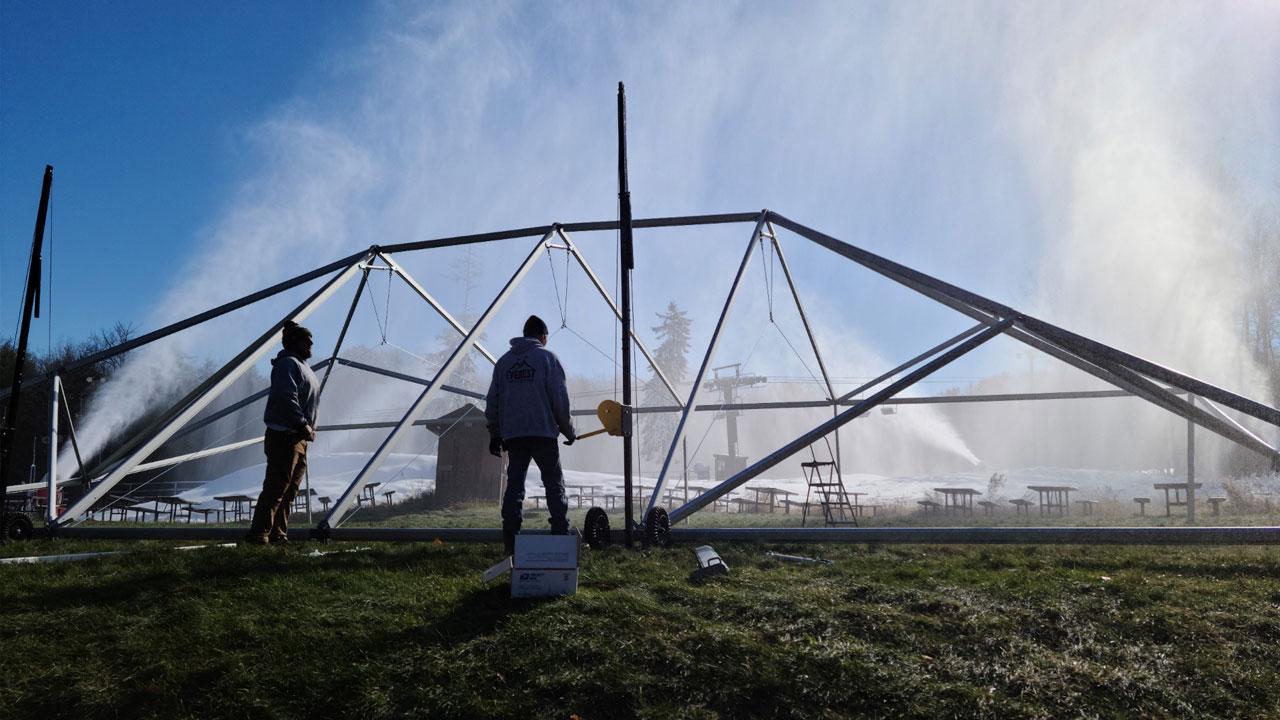 Customer Spotlight: Steve Cronin | Everest Party Rentals
We virtually sat down with Steve Cronin with Everest Party Rentals in Schofield, WI who recently purchased his first 40x Jumbotrac®. See what Steve has to say about the direction of the industry moving into 2021. 
How long has Everest Party Rentals been in business and how did you get into the tent rental business?
We are wrapping up our 4th season.  I spent some time working in public safety. About the same time I left that occupation my wife and I began operating a snack stand at a local aquatic center seasonally while I also worked in a factory. I decided I no longer wanted to work for others and started brainstorming business ideas. The rental industry is where that brainstorm session led. 
2020 has certainly changed the landscape of tent and event rentals.  Over the last 10 months what has been your biggest challenge and how are you facing that challenge?
Finances have been our biggest challenge. The typical ebb and flow of money through our businesses was anything but typical. While we stayed busier than normal with tents, a lot of our other rental items sat. This resulted in margins that weren't as good as average invoice amounts have been down. 
We are remaining humble and taking on jobs no matter how big or small and continue to pursue new opportunities. I have picked up other work as we enter our slow season to help keep things going. 
Has the Covid-19 pandemic created any new opportunities for Everest Party Rental and what are they? 
It has. We have had a number of new customers come to us to purchase tents outright. On the rental side, cost seemed to be a huge driving force with clients. We had a number of new customers who decided to price shop this year as their sponsorships for their events were down and attendance was expected to be down resulting in tighter finances.  Remaining affordable has allowed us to take on some of this work. 
Looking into your crystal ball, how are you planning for 2021?   
We are currently planning to be busy. We have more on the books already for next year than we ever have at this point. Covid isnt going away. Outdoor weddings will be key. Being competitive with large events that will be looking to get going in the new norm will also be key as they will have limited funds. 
This could change in January when Trump leaves office. Time will tell. 
You just installed your first 40x60 Jumbotrac for one of your customers in Wisconsin.  Give us your initial thoughts on the tent and the install.
Wow. These are awesome looking tents. The frame is simple enough if you have the right tools to get it done. I can see us getting into the rental market with these in the future.