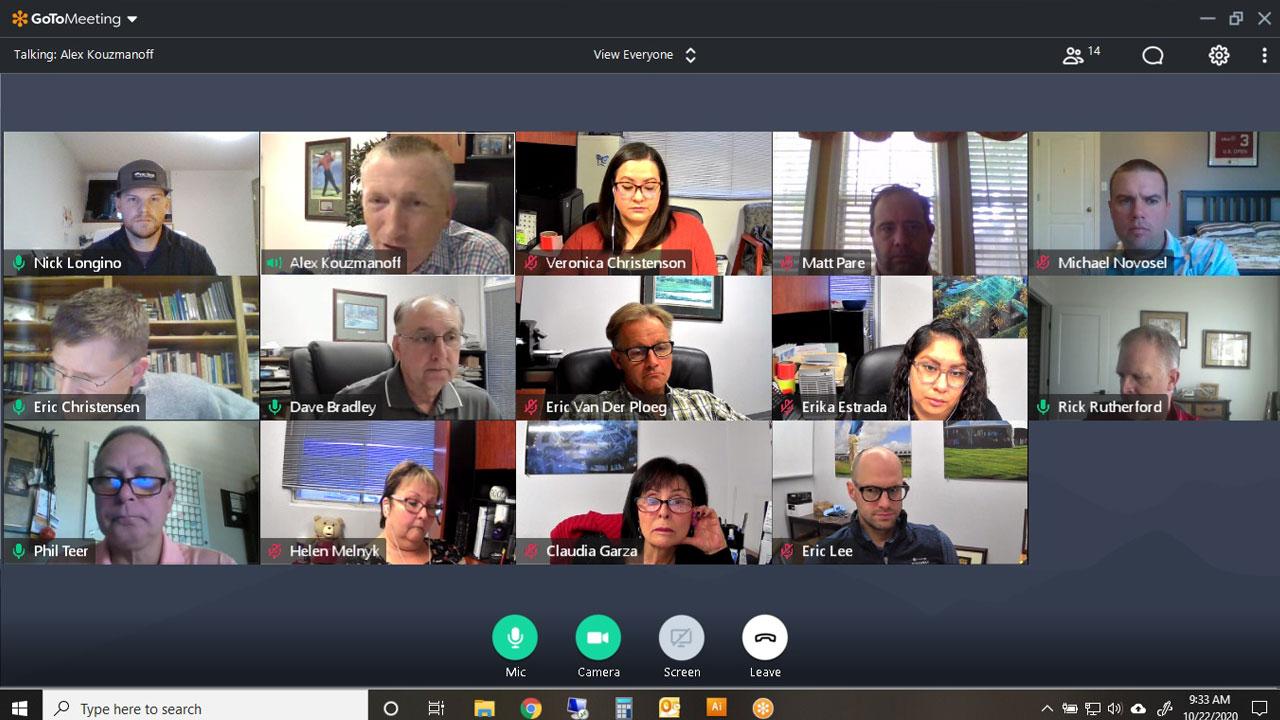 Getting Together Virtually
Our annual sales and marketing meeting usually involves a convergence of our home office-sales and operations staff with our outside Regional Area Managers (RAMS) in a week-long assembly to discuss business and plan for the year ahead. With the pandemic in full swing we knew this year was going to be different and we would need to plan for an alternative to the "coming together" that we have been accustomed to.
This year's meeting took place the week of October 19th-23rd and unlike all previous years, 100% of this year's meeting was conducted virtually on our technology meeting platform GoToMeeting by LogMeIn, Inc.. The concept of meeting virtually is not new for our team, as all of our weekly team meetings have been conducted this way for several years and since the onset of COVID all internal meetings and individual conferences have been conducted using this same video conference platform.
Going into this meeting we felt the apprehension of gathering this way for what is, typically, a major part of our team's annual planning process. We knew we were going to miss the individual time we had together outside of meetings to bond and grow even closer as a team. How were we to replace this mojo that we typically feel after we walk away from an in-person meeting?
The answer was teamwork. The format of this meeting and the meeting topics we covered were developed and executed by the team. Each team member had a roll in putting together and executing a portion of the meeting, which created a more focused conversation. That word "conversation" was essential to the week's success. While we did have presentation of topics and structure to guide our team through the week, most of our time was focused on conversation. We were also able to sprinkle in some pure social time in the evenings.
Key 2020 NSM discussion topics included:
Marketing Efforts

2021 Outlook and market intelligence

Operational opportunities

Product enrichment

Technology
Not only were we able to grow closer as a team through this virtual process, we did so in a very efficient way. This allowed our team ample time to carry on with ongoing business but also dedicated time to focus on the future and making our organization stronger.