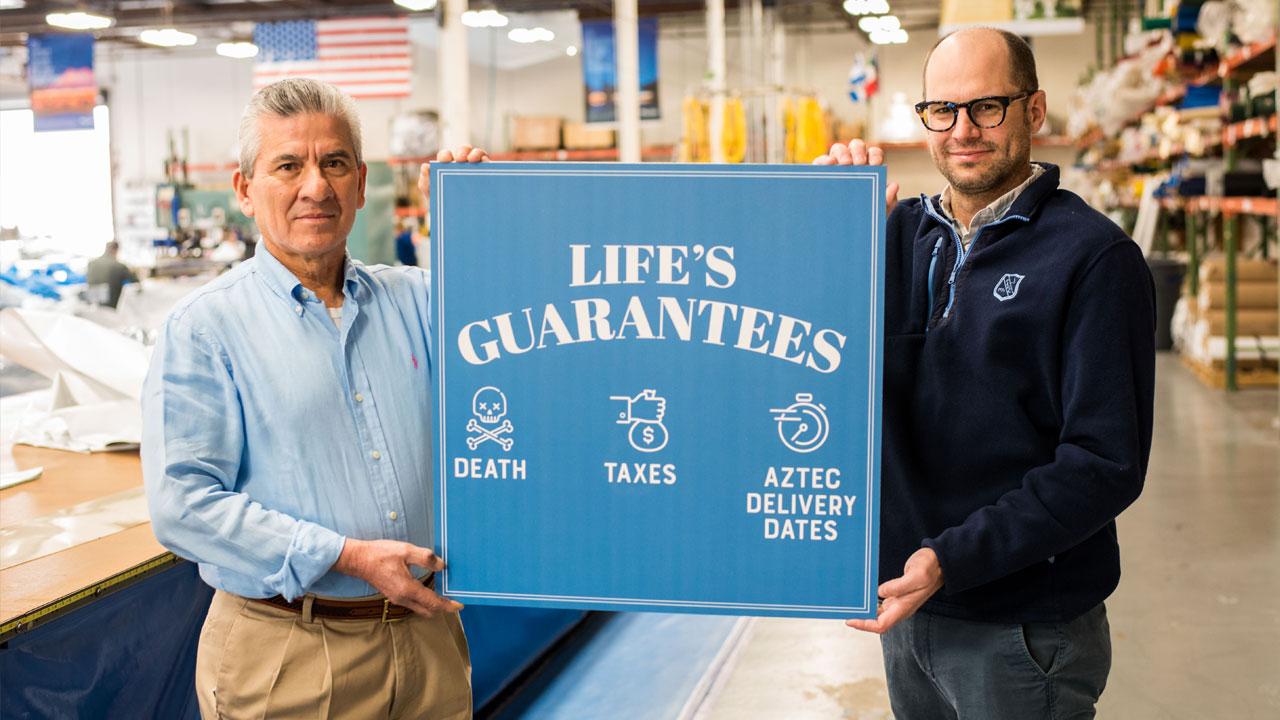 Life's Guarantees

With all the turbulence in the world, the search for consistency and accuracy in business can seem harder and harder to achieve. Our team at Aztec Tents understands and continues to provide our customers with a relationship built on reliability and trust. With nearly 100% of our orders being delivered ON TIME, we take our commitments to you to heart.
This does not come easy.
We refuse to weigh opportunity at the expense of another customer.

We refuse to use hope as an excuse for failure.

We absolutely refuse to let you down.
 
The current high demand for our products is unprecedented, but our ability to supply only grows as we expand our organization. Although we may have lead times that are long, we are committed to hitting each and every delivery date we agree to.  Through our industry-leading 24/7 RAM support, you can trust that over-committing and under-delivering will never be a concern.