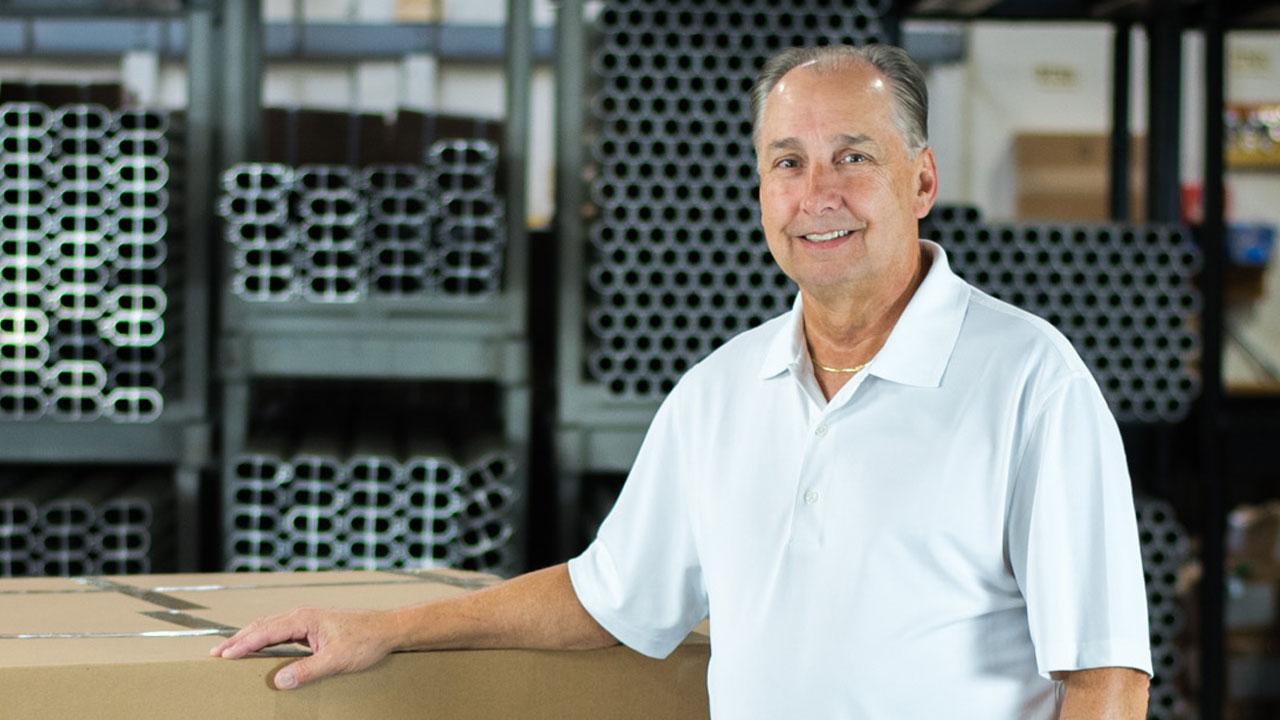 Thank you Dave!
This past holiday season signaled an end to a tumultuous year in the tent industry but also welcomed the beginning of retirement for one of the leaders that has helped shape the company we are today.
David Bradley began his illustrious career in the tent industry at Academy Tent in 1987 as head of the tent and awning manufacturing division. "I came to California to run a 10K race with my brother" Bradley recounted. "I stayed a few days to look at the job market and stumbled upon Academy Tent and took a new job in just a few days. Within a month my wife and I sold our home in Illinois, loaded up the kids and the car, and moved to southern California to become part of the tent industry."
A northern Illinois native, Bradley started his career in production and inventory control for Barber Greene, a heavy equipment manufacturer, now a division of Caterpillar Tractor. "I married a local girl, Ann, my wife of almost fifty years and started a family with two sons" states Bradley, an Aurora University graduate with a BA in Business Administration.
Dave joined the Aztec Team in 2004 to oversee manufacturing operations. One of his initial challenges was to blend the cultures of two entirely different organizations together under one roof when Aztec acquired the assets of Academy Tent.  His impact continued as the organization grew and expanded. Bradley was responsible for many product innovations, patents, and system implementations that allowed the organization to prosper during his tenure.
"Dave has been an outstanding leader in the sales and operational side of our business," recalls Alex Kouzmanoff, President of Aztec Tents. "His guidance, leadership, and innovative thinking helped bring our company to amazing new heights. Dave's presence will be missed but his impact on our team and our organization will be felt for years to come."
As Bradley steps into retirement, he plans to share quality time with friends and family, play more golf, spend more time at his mountain cabin in Big Bear Lake and dote on his two grandchildren.
Thanks for everything Dave!