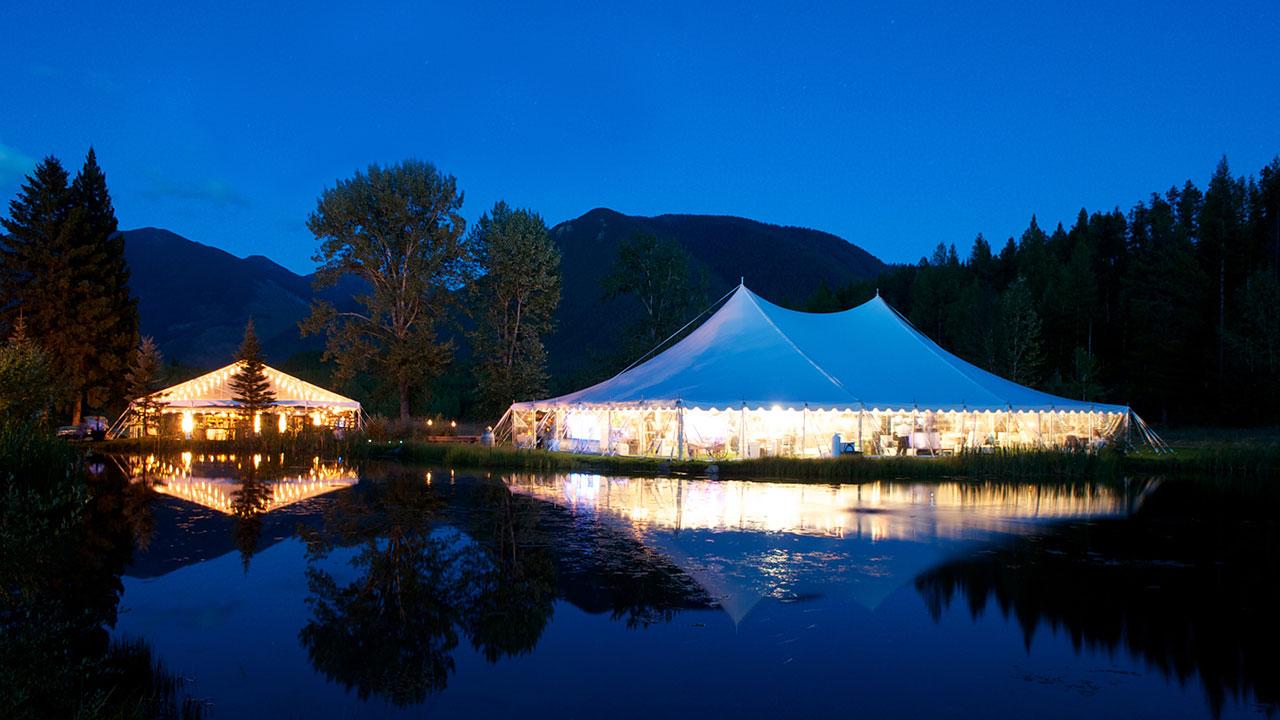 Tips for Award Winning Event Photography
By: Eric Christensen, Aztec Tents, Regional Account Manager (RAM)
After several years of successful photo contests and hundreds of submissions, Aztec Tents has been capturing some of the most stunning and creative event photos in the industry. Aztec Regional Account Manager (RAM) and photographer, Eric Christensen walks us through past winners of our Annual Aztec Photo Contest with captivating tips and techniques.


PRO TIP #1- "The essence of a good photo is capturing light."
Starting with the most basic but most important tip because, after all, a photo is nothing but light absorbed into a camera and transmitted into an image. The best light to photograph in is overcast since it diffuses harsh shadows. Experiment with all types of light and experience the moods it can capture.


PRO TIP #2- "Set up your tent and shoot. Shoot early and shoot late."
Luckily for many of us in the tent business, this isn't as difficult as it sounds. Many tent installations and teardowns occur early in the morning or take place well into the evening. During those times, the low light softens the aesthetics of the tent and allows natural colors to reflect without getting "blown-out" by direct sunlight. An essential piece of equipment when you're shooting with very little light is a tripod (or something to keep your image stable, like a table or bench).


PRO TIP #3- "Stabilize. You can have perfect lighting, a great perspective, a beautiful foreground and an interesting background, but if the camera isn't stable, your photo will be a flop."
If you're trying to win an abstract photo contest, stability may not be a high priority. But when showcasing an item, such as a tent or the delicate details of event décor, stability is crucial to ensure clarity of the image. Again, if you have issues keeping your photos stable, use a tripod or find a straight and sturdy surface.


PRO TIP #4- "Get on another level. Try shooting a few feet higher or lower."
Dare to be unique with angles. Get your feet wet (maybe even literally) with new perspective choices. Try to capture views people have never seen before.


PRO TIP #5- "Buildings, tree lines, and even water can help make the tent stand out."
Use your surroundings to your advantage. Zoom out and let your surroundings guide you. Context can completely change the feel of the image.


PRO TIP #6- "Don't miss the small stuff."
Tell a story with your capture. While an image with a clear unobstructed view of your tent is nice, it's possible to spice up a photo while also highlighting the tent by including objects in the foreground.