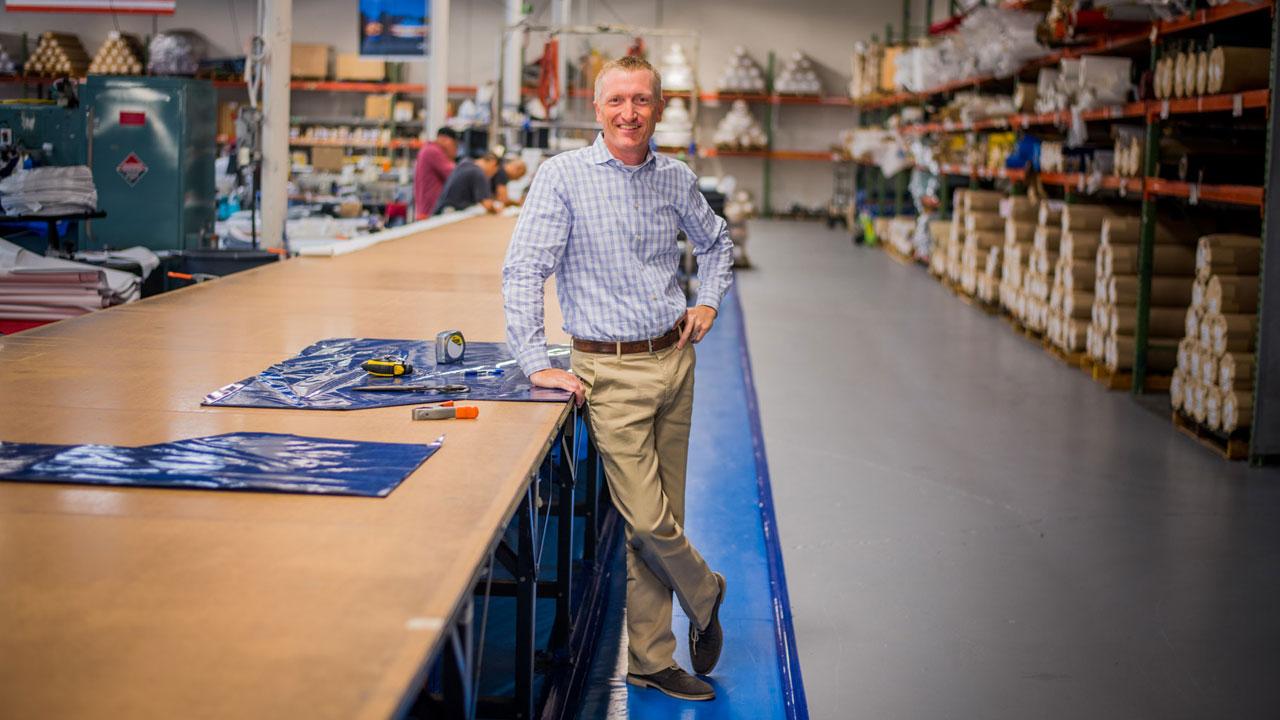 Aztec Tents Names New President/CEO
TORRANCE, Calif. – January 10th, 2020 – Aztec Tents, one of the premier manufacturers of tents and tent related accessories in North America, has named Alex Kouzmanoff as President and CEO. Kouzmanoff, the former Vice President of the company, succeeds Chuck Miller, who served as Aztec's President for the last 35 years.
Kouzmanoff, who has served as the company's Vice President since 2009, takes the reigns of the company after another very successful year on the supply side of the event and tent rental industry. "We have worked diligently to create a dynamic work environment focusing on the needs of our customers," said Kouzmanoff. "Our growth both domestically and internationally have come because of our customer-centric focus and ideologies. I look forward to building on the success of our organization and continuing the example set by Chuck as a leader, innovator, mentor and friend." 
Miller, who has been Kouzmanoff's mentor over the last two decades, is transitioning to his new role as Aztec's Chairman, where he will serve as a strategic advisor to the company. "For over twenty years, Alex Kouzmanoff has grown as a leader and strategist for this company," recalls Miller. "He embodies all of things that we have strived to establish as fundamental building blocks of Aztec's success. There is no better person to guide Aztec into the future."
About Aztec Tents
An innovative leader within the international tenting marketplace, Aztec Tents excels in providing superior-quality products throughout the special events industry. Since 1966, Aztec Tents has produced award-winning tents and structures for event rental companies, hotels, country clubs, caterers, award shows, governments and other custom, off-site event locations.
Aztec is one of the most recognized tent manufacturers in the world for its diversity of product and strong collection of tent professionals, with exclusive representatives throughout North America, Europe and Australia. The company's extensive service team includes sales, production, engineering and manufacturing personnel to support each product.
Aztec Tents has been honored with several "International Achievement Awards" for its outstanding specialty fabric projects, including the Outstanding Achievement Award in the tent manufacturing category. Aztec's outstanding customer service has been noted in leading industry publications including Special Events, Event Solutions, InTents and Rental Management. For more information please visit www.AztecTents.com or call (800) 228-3687.