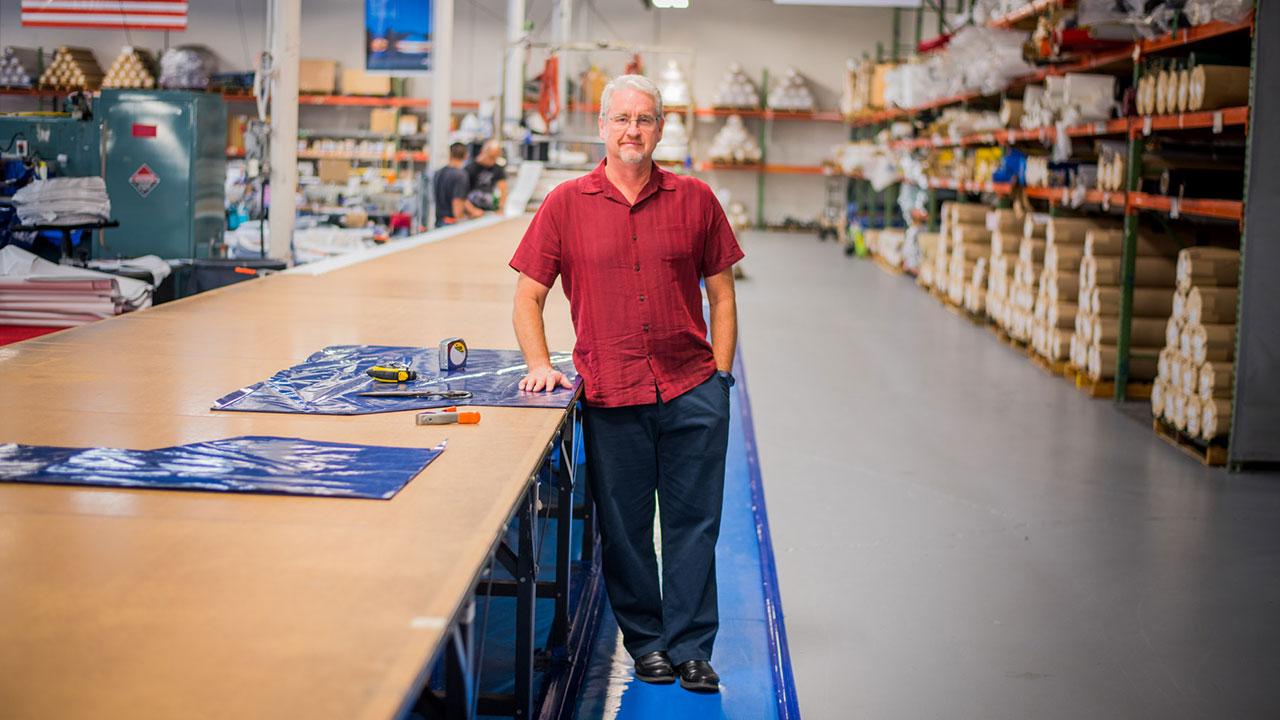 Bob Young Joins Aztec Tents' Team
Adds Support to Growing Southeast Region
TORRANCE, Calif. – November 21, 2014 – Aztec Tents, one of the largest manufacturers of tents and tent-related accessories in the United States, continues its initiative for building the highest levels of customer service for their clients with the addition of Bob Young as the newest Regional Account Manager (RAM). Bob will service the states of Kentucky, Tennessee, North Carolina, South Carolina, Alabama, Georgia, and Florida.
Bob comes to Aztec after years with Classic Tents, MTY, and Academy Tents. His inventory management experience will allow him to assist customers with their purchasing needs. His major event experience includes such events as the Olympics, U.S. Open, PGA Championship, Ryder Cup, tennis tournaments, music festivals, and numerous other events. "After years of experience with their people and products, I could not be more excited to join the Aztec Team. My experience will allow me to provide customers with the support they need by understanding the unique challenges of the rental industry. I have been in their shoes and look forward to helping customers grow in their business and expanding their knowledge of Aztec products."
A native of Michigan, Bob will be servicing his region from the Memphis, Tennessee area. He enjoys spending time with his family, quilting, and cycling. He has volunteered with the Red River Gorge Trail Crew and has been a bike education teacher with the Beach Cities Cycling Club. Bob can be reached at B.Young@AztecTent.com or (270) 823-4268.
About Aztec Tents
An innovative leader within the international tenting marketplace, Aztec Tents excels in providing superior-quality products throughout the special events industry. Since 1966, Aztec Tents has produced award-winning tents and structures for event rental companies, hotels, country clubs, caterers, award shows, governments, and other custom, off-site event locations.
Aztec is one of the most recognized tent manufacturers in North America for its diversity of product and strong collection of tent professionals, with exclusive representatives throughout the U.S., Europe, and Australia. The company's extensive service team includes sales, production, engineering, and manufacturing personnel to support each product.
Aztec Tents has been honored with several "International Achievement Awards" for its outstanding specialty fabrics projects, including the Outstanding Achievement Award in the tent manufacturing category. Aztec's outstanding customer service has been noted in leading industry publications including Special Events, Event Solutions, InTents, and Rental Management. For more information please visit www.AztecTents.com or call (800) 228-3687.