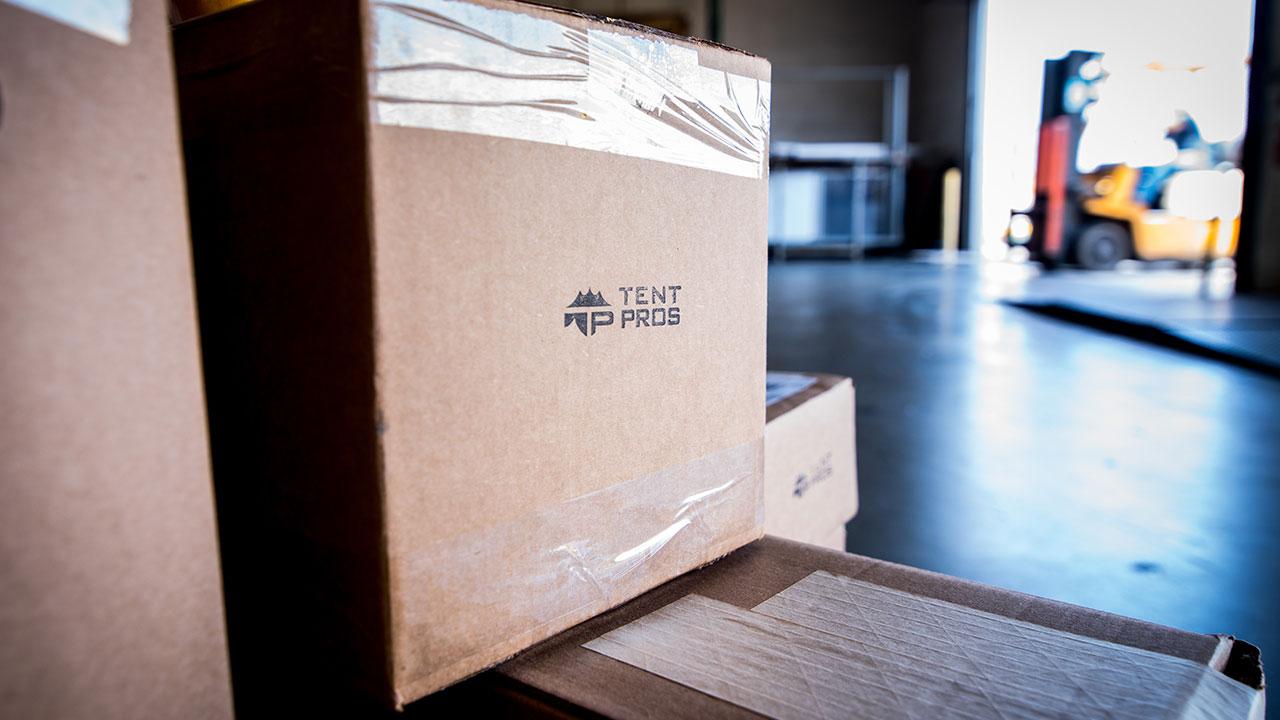 E-COMMERCE TOOL PROVIDES LONG-TERM RESULTS
COMPANY CONTINUES TO RECEIVE OVERWHELMING CUSTOMER RESPONSE
TORRANCE, Calif. – May 12, 2021 – Aztec Tents, a premier global manufacturer of tents and tent related accessories, continues to grow their e-commerce solution at TentPros.com. The site was conceived and developed with a singular goal for Aztec customers: improve the ordering experience for replacement tent components, streamline the online purchasing experience, and allow customers the freedom to place orders 24 hours a day, 7 days a week.
First conceptualized at an Aztec annual sales conference, the site was built and launched in November 2017 and built on the popular Shopify e-commerce platform.  Shopify has been recognized as the leading innovative solution provider in the e-commerce trade. All transactional data is encrypted to maintain the strictest data security standards for its users. The platform allows customers to utilize the site on their desktop or from their mobile device.
Tentpros.com now contains over 350 products ranging from frame and pole tent parts, installation equipment and tent repair items.  The site boasts a 21.8% customer return rate and has successfully shipped over 1000 orders with an average fulfillment time of only 3.9 hours.
"TentPros.com has a great selection of in-stock products ready to ship ASAP," notes returning customer, James Klingenberg from Taylor Rental in Holland Michigan.
Products on the site have been categorized for ease of discovery.  High resolution imagery and thorough product descriptions accompany each product to assure customers are ordering the correct part.  In addition to the highly organized product information, the company's entire sales staff is available to support questions and needs related to the products on the site. The checkout process also allows the customer to decide how they want their product shipped depending on the cost options available.
Eric Christensen, Regional Area Manager for Aztec Tents explains, "Tentpros.com and the shopping cart website model has been a homerun both for me and my customers.  I use it daily to show clients what specific tent parts look like, to check inventory, and to forward links for online purchases.  Prior to the launch of TentPros.com, there was hesitation not only from me, but the other RAMs as well. The Aztec business model is very dependent on strong personal relationships between our sales team and our customers.  What I've seen play out is that the relationships are bolstered by the speed of information exchange and ordering options that Tentpros provides.   The Aztec Sales team is still discussing products, providing solutions, and placing orders the way we always have.  Tentpros just gives us another tool to get tent rental companies the products and information they need as quickly as possible, 24/7."
Over the last fifty years, Aztec Tents has focused on developing innovative solutions for its customers, whether through product innovation or creating new systems that help make their customer's lives easier. Adding TentPros.com e-commerce solution has proven to be one more step in improving customers' experiences with ordering products.
About Aztec Tents
An innovative leader within the international tenting marketplace, Aztec Tents excels in providing superior-quality products throughout the special events industry. Since 1966, Aztec Tents has produced award-winning tents and structures for event rental companies, hotels, country clubs, caterers, award shows, governments, and other custom off-site event locations.
Aztec is one of the most recognized tent manufacturers in North America for its diversity of product and strong collection of tent professionals, with exclusive representatives throughout the U.S., Europe, and Australia. The company's extensive service team includes sales, production, engineering, and manufacturing personnel to support each product.
Aztec Tents has been honored with several "International Achievement Awards" for its outstanding specialty fabric projects, including the Outstanding Achievement Award in the tent manufacturing category. Aztec's outstanding customer service has been noted in leading industry publications including Special Events, Event Solutions, InTents and Rental Management. For more information please visit www.AztecTents.com or call (800) 228-3687.