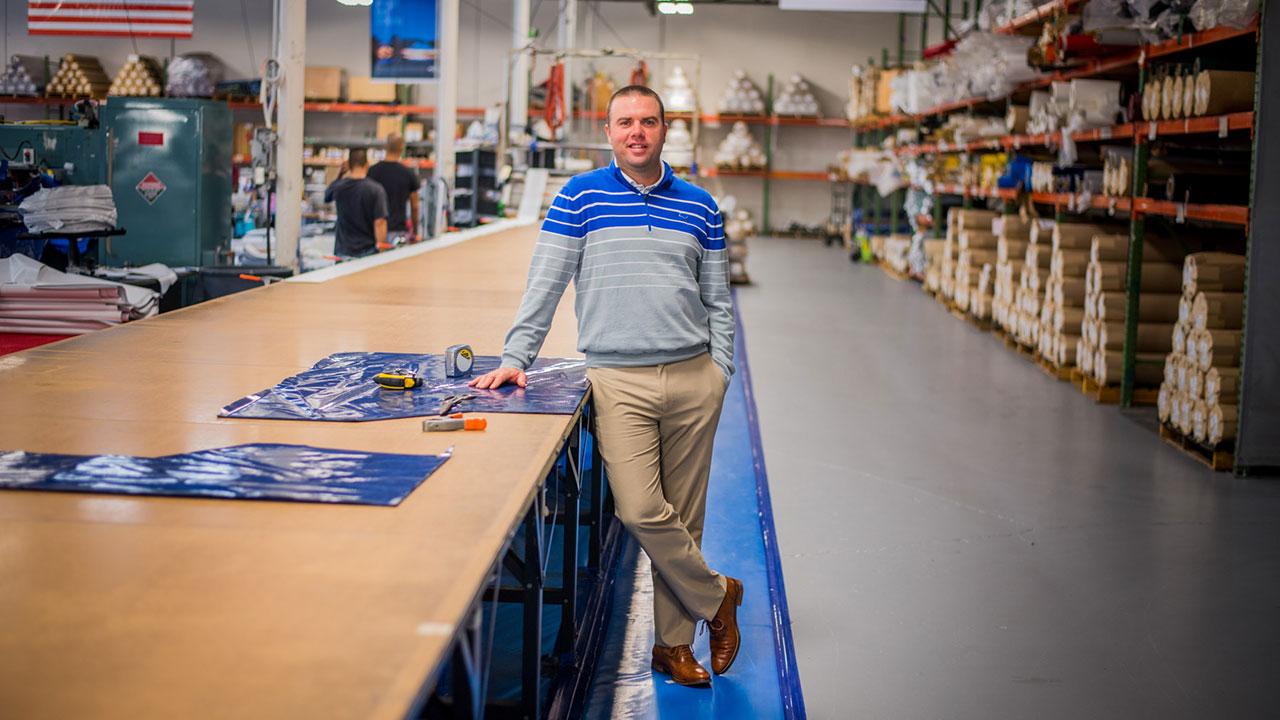 Mike Novosel Joins Aztec Tents
Regional Area Manager to Support Growth in the Mid Atlantic 
TORRANCE, Calif. – July 23, 2013 – Aztec Tents, one of the largest manufacturers of tents and tent related accessories in the United States, continues its initiative for building the highest levels of customer service for their clients with the addition of Mike Novosel as the newest Regional Account Manager (RAM). Novosel will service the Mid-Atlantic States including: DC, DE, MD, NJ, NY, PA, CA, and WV.
Novosel joins Aztec after holding the position of Integrated Account Manager at Ricoh. Previously, he worked with Classic Tents as a Project Manager and contributed to various PGA Tour Championships and events. In addition, he has worked in operational roles with the U.S. Open through the USGA, and has many years of experience in the golf industry from his involvement with both public and private golf clubs.
"Having worked in the event industry for many years, I could not be more excited to join the Aztec team," said Novosel. "With its sterling reputation for product quality and customer service, I am thrilled to offer the best of what Aztec Tents has to offer to the customers in my region."
About Aztec Tents
An innovative leader within the international tenting marketplace, Aztec Tents excels in providing superior-quality products throughout the special events industry. Since 1966, Aztec Tents has produced award-winning tents and structures for event rental companies, hotels, country clubs, caterers, award shows, governments and other custom, off-site event locations.
Aztec is one of the most recognized tent manufacturers in North America for its diversity of product and strong collection of tent professionals, with exclusive representatives throughout the U.S., Europe and Australia. The company's extensive service team includes sales, production, engineering and manufacturing personnel to support each product.
Aztec Tents has been honored with several "International Achievement Awards" for its outstanding specialty fabrics projects, including the Outstanding Achievement Award in the tent manufacturing category. Aztec's outstanding customer service has been noted in leading industry publications including Special Events, Event Solutions, InTents and Rental Management. For more information please visit www.AztecTents.com or call (800) 228-3687.
###