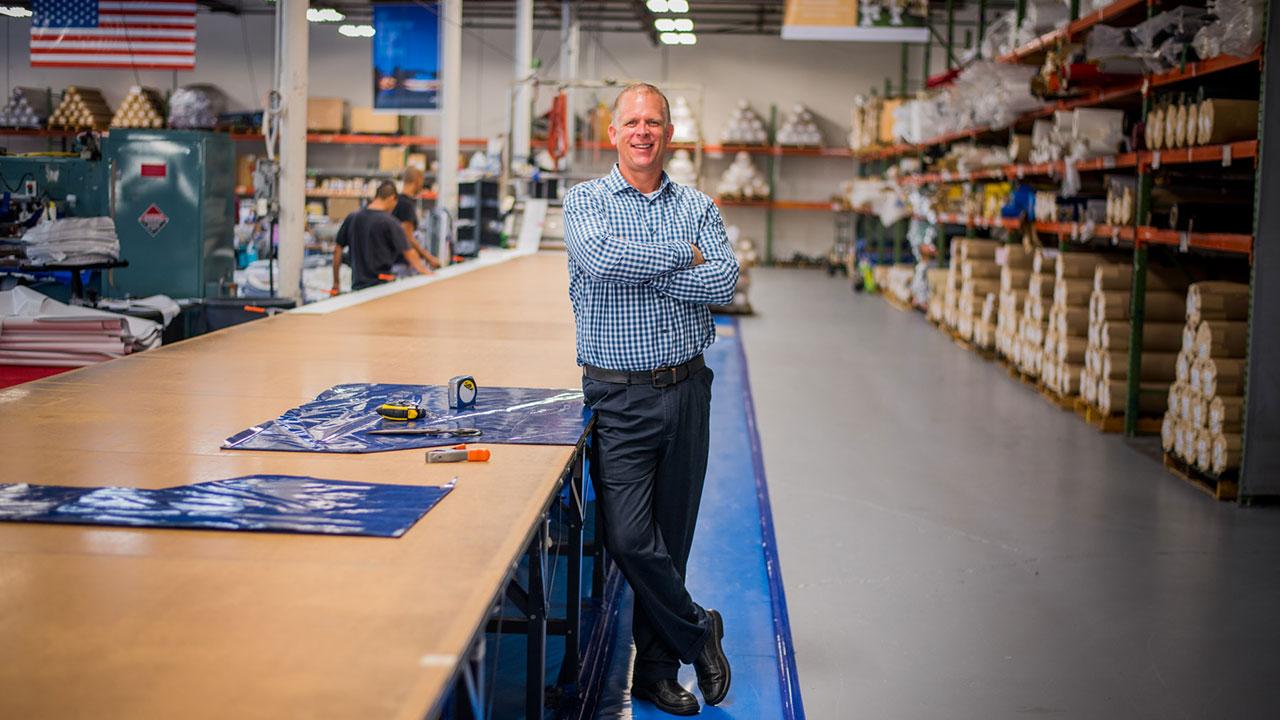 Rick Rutherford Joins Aztec Tents
Rental Industry Veteran to Support Growth in the Southwest Region
TORRANCE, Calif. – February 2,2015 – Aztec Tents, one of the largest manufacturers of tents and tent-related accessories in the United States, continues its initiative for building the highest levels of customer service for their clients with the addition of Rick Rutherford as the newest Regional Account Manager (RAM). Rick will service Southern California as well as the states of Colorado, Utah, Arizona, Nevada, and Hawaii.
Rick brings over 23 years of experience in the party and special event industry to the Aztec team. Rick started as a driver for Diamond Rental while a student at Salt Lake Community College in 1992. He worked his way through various positions with Diamond, most recently as the General Manager of three locations. Being involved in all aspects of the rental business gives Rick the experience and ability to see and understand the client's needs and challenges. His party and event experience include the Olympics, International Events inside and outside of the country, military projects, large scale weddings, Senior PGA golf tournaments, and many other event and parties both large and small. He has also volunteered both locally, with several committees and board positions, and nationally for ARA on both planning committees and task force groups. When asked about joining Aztec, Rick stated, "I am excited to come to work for Aztec. I have been a customer for many years and have always been happy with their quality products and ability to make things happen as planned. I look forward to providing the same level of service to customers in the Southwest."
Born and raised in Idaho, Rick resides in Utah where he enjoys spending his free time with family and friends. He is an avid outdoorsman and enjoys fly fishing, skiing, wakeboarding, water skiing, hunting, hiking, running and camping.
About Aztec Tents
An innovative leader within the international tenting marketplace, Aztec Tents excels in providing superior-quality products throughout the special events industry. Since 1966, Aztec Tents has produced award-winning tents and structures for event rental companies, hotels, country clubs, caterers, award shows, governments, and other custom, off-site event locations.
Aztec is one of the most recognized tent manufacturers in North America for its diversity of product and strong collection of tent professionals, with exclusive representatives throughout the U.S., Europe, and Australia. The company's extensive service team includes sales, production, engineering, and manufacturing personnel to support each product.
Aztec Tents has been honored with several "International Achievement Awards" for its outstanding specialty fabrics projects, including the Outstanding Achievement Award in the tent manufacturing category. Aztec's outstanding customer service has been noted in leading industry publications including Special Events, Event Solutions, InTents, and Rental Management. For more information please visit www.AztecTents.com or call (800) 228-3687.