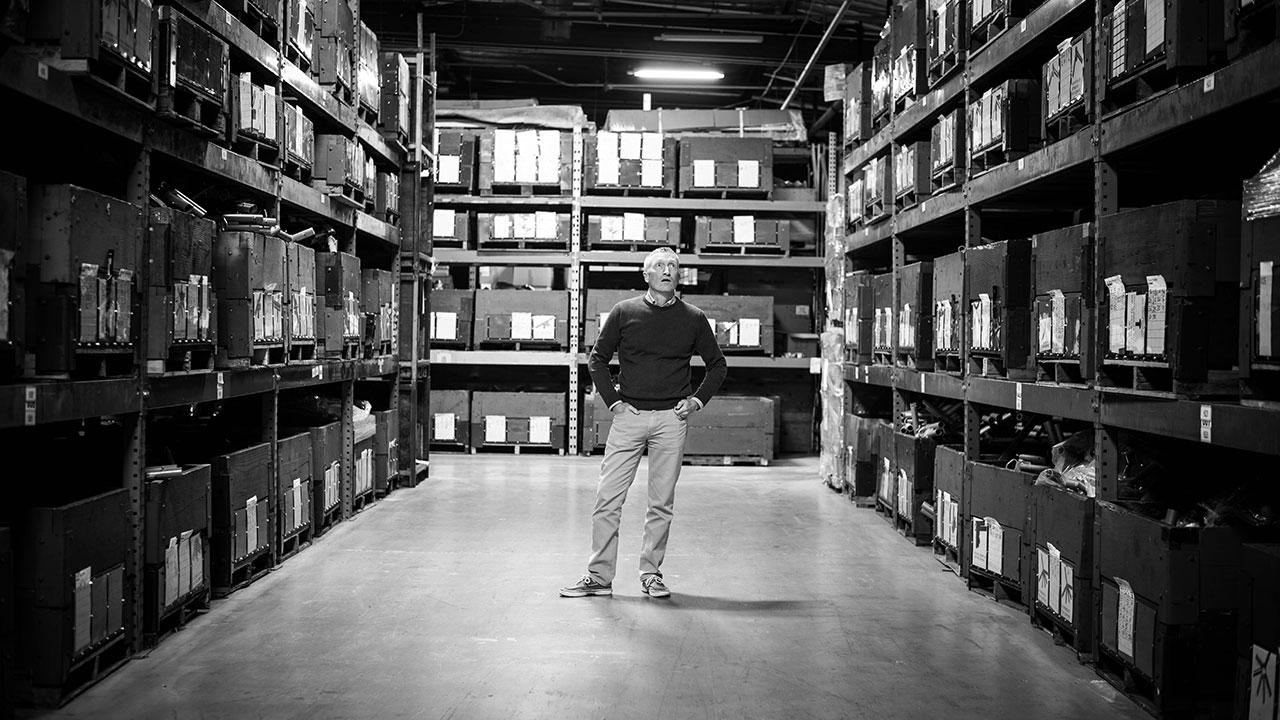 A View Inside an Essential Provider
By Todd Charleston
We recently sat down with the President of Aztec Tents, Alex Kouzmanoff to learn more about the organization, what makes it tick, and how his organization is responding to the COVID-19 crisis.
Q. When did you and your team first feel the effect of the 2020 COVID-19 Pandemic?
A. I was actually back in Moline, IL participating in the American Rental Association's Party & Event Shared Interest Group (SIG) meeting when the first of the event cancellations started to take place. This was the first week of March, and typically the start of our busy season which normally runs from March through October. Within about a week's time, we had received the first of many order cancellations to come as a result of the pandemic. Many of our customers in the event rental industry went from busy to full-stop all within a few weeks.
Q. What initial steps did you take and how did your business change?
A. We saw the looming collapse as it developed. As major national events announced cancellations or postponements we started to see projects for specific events begin to cancel. As the impact of the virus became more apparent we realized that we needed to be proactive with our customers and existing orders scheduled to be built. We could not afford to build projects that would end up cancelling so we instituted a reconfirmation policy with all the work we had in production. Although several customers ended up cancelling their orders through this process we were able to postpone and reschedule most of the work to future dates.  This allowed us to focus on work that was still needed and avoid building product that might sit on the shipping dock for months. It was around this same time that we started to receive the first calls for products for the medical response effort beginning to develop. In the beginning there were a few "hotspots" of activity and as the days and weeks passed, the more COVID-19 related work we were doing. Most of the products we were building were going to serve the medical effort in the way of triage tents, testing tents, and expanding hospital capacity in parking lots or within existing traditional buildings.
Q. How did your organization respond when California Governor Newsom issued the "Stay at home order"?
A. This was a tough time for many throughout the country as these were the days that life, as we once knew it, really stopped. Our primary concern was the safety, security, and well-being of our team. We knew the closure of schools, retail establishments, and general concern for everyone's health was weighing heavily on our organizational team. The stress was heightened by hysteria at the grocery store and stories of companies forced to shut down and lay off massive amounts of workers. To say it was tense would be an understatement. We knew the role we needed to play as an "essential business", to support those on the front lines of the medical effort, but it really took a deeper understanding to identify and support what our employees were going through inside. Communication was paramount.
Q. How has your organization changed over the last 60 days? What are you doing differently?
A. As with many other small essential businesses we've been on quite a rollercoaster the last two months. We've had great days and we've had some pretty darn tough ones too. I'm proud of our team and proud what we've been able to accomplish over the last two months as an organization. Despite a depressing outlook when you look outside the walls of the organization, inside you'll see creativity, innovation, and a determination by each member of our team that is really inspiring. We've changed quite a bit over the last few weeks as well. Our team is closely watching the needs spinning off as a result of the pandemic and has successfully developed several new products as a result.  We are also spending a considerable effort on downstream development to bring concepts and ideas to the event rental industry to prepare them for the opportunities ahead.
Q. What's next and where do you see this industry heading over the next 12 months?
A. For our organization and our team we know there is still a rocky path ahead that will further define us as an organization and a leader in our community. We know our success will only come with continued hard work and flexibility to move and pivot as the world around us redefines it shape. What we once knew as our industry and our home will unlikely be the same, but without doubt we have the ability to help make it better that it was before.