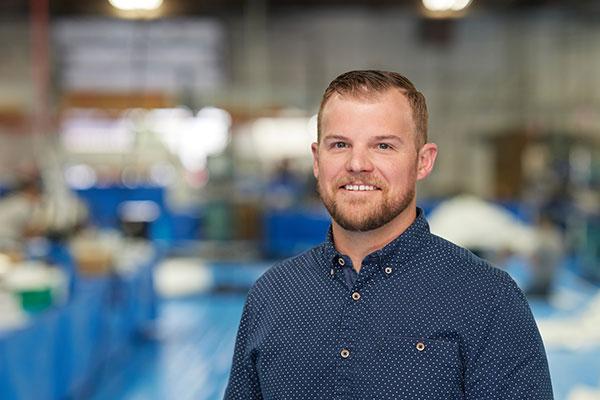 Nick Longino
Regional Area Manager
In his past an experienced rental operator, Nick Longino now serves as Regional Account Manager for Aztec in the Northwest Region including Alaska, British Columbia, Northern California, Idaho, Montana, North Dakota, Oregon, South Dakota, Washington, and Wyoming.
Nick grew up in Northern New York and currently resides in the greater Denver area of Colorado with his wife, son, and daughter, enjoying everything the mountains have to offer. A State University of New York at Cortland Graduate, Nick has experienced several sides of the special events industry. Shortly out of college Nick went into the catering side of special events in Albany New York, working in operations on site and off site for weddings, corporate events, fundraisers, and more. In 2011 Nick went to work as a Manager for Taylor Rental Party Plus in Plattsburgh, NY. Nick managed all ends of the party rental business from managing crews, event planning, layout design, installs, and storefront management. During Nick's time at Taylor Rental Party Plus, he encountered many challenging installs, and a large variety of rental equipment.
Since joining the Aztec team in July 2013, Nick has substantially grown his knowledge of tents and fabric structures, there are few questions he cannot answer. He is passionate and motivated about relationships with the team and his customers, often building lifelong friendships, "I've never considered myself a good Salesman, but I'm excellent at building trusted relationships. I'm honest, and will not compromise my integrity to sell a tent."
In addition to his vast knowledge of tents, Nick is known as the software guru among the team, providing all members of the team assistance when needed. Reports, picklists, documentation, etc, he can provide it.
Send Nick a message at: n.longino@aztectent.com