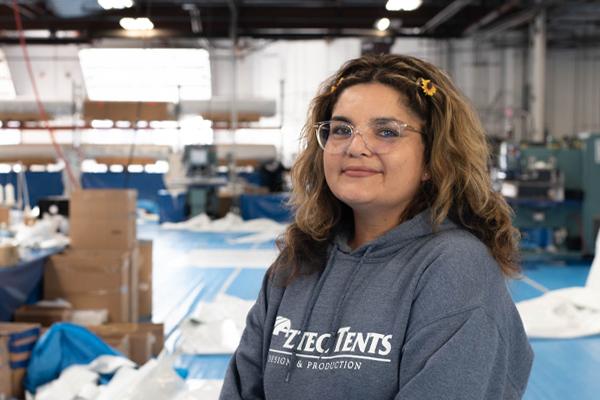 Roxana Padilla
Support Representative
Backed with years of experience in the customer service and hospitality industries, Roxana Padilla joined Aztec Tents in 2022 as an Inside Support Representative. Her unique skillset combines the ability to meet our customers' needs, help to solve their problems, and make them feel welcomed and comfortable during the entire process. Some of Roxana's responsibilities include e-commerce order fulfillment, office supply management, and directing customer calls to corresponding departments all while supporting her team of regional account managers.
"Coming to work with Aztec, well, it made me see tents in a whole new light!"
Roxana grew up playing softball in her hometown of Torrance California, the same city she works in today. Now residing in the neighboring city of Carson, Roxana loves to spend her time outside of work sewing, going to the beach, and watching baseball games.